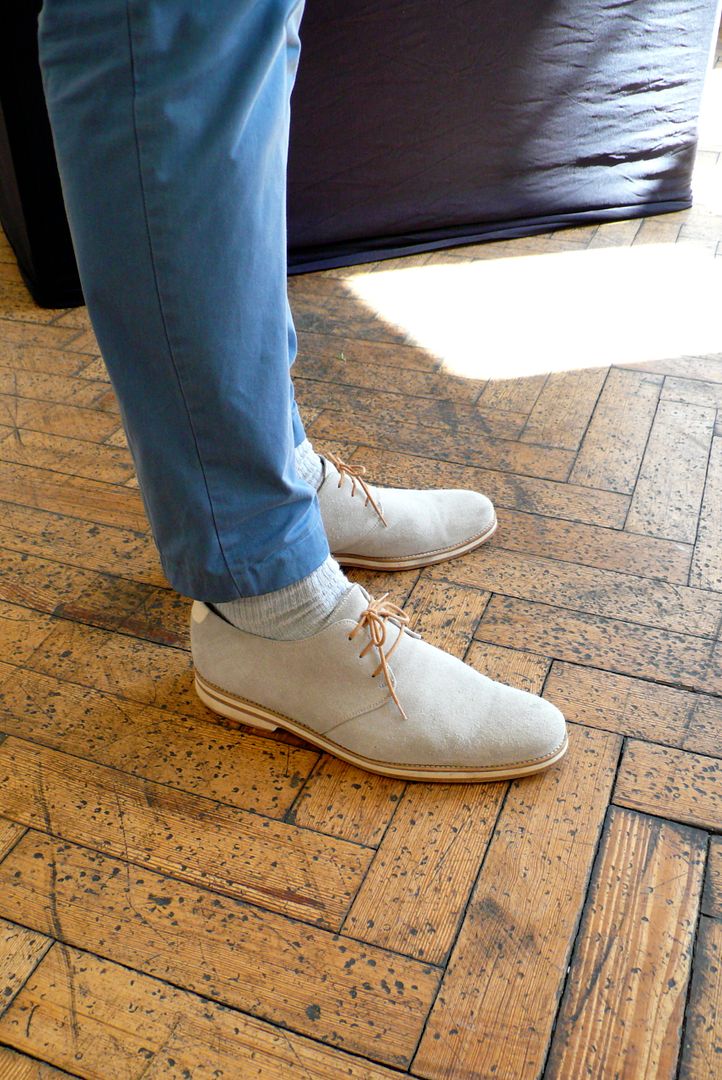 it is always a pleasure to visit mr. hare's showroom. besides checking out all the drool-worthy shoes, it is always exciting to see what shoes the guys were wearing. during last week's press day, james, the very glamorous assistant to mr. hare, wore a beautiful pair of grey suede sir coxsone lace-ups. he paired the shoes with grey socks and lovely blue chinos from COS, which i heard was unfortunately ripped on that same night. i heard burgers were involved, but not sure if it was linked. that's breaking news for you, pun intended.

isn't the shoes lovely? i thought it would have been difficult to wear grey colored shoes, but they look really good on him. perfect for the summery weather we've been experiencing anyway. the shoes were originally from spring summer 2010, proof that you can't put a good shoe down.

the grey suede sir coxsone was named after the jamaican record producer clement seymour dodd. go wikipedia me! lovely lovely shoe, hope mr. hare will bring back this style in different colors for his future collections.
+