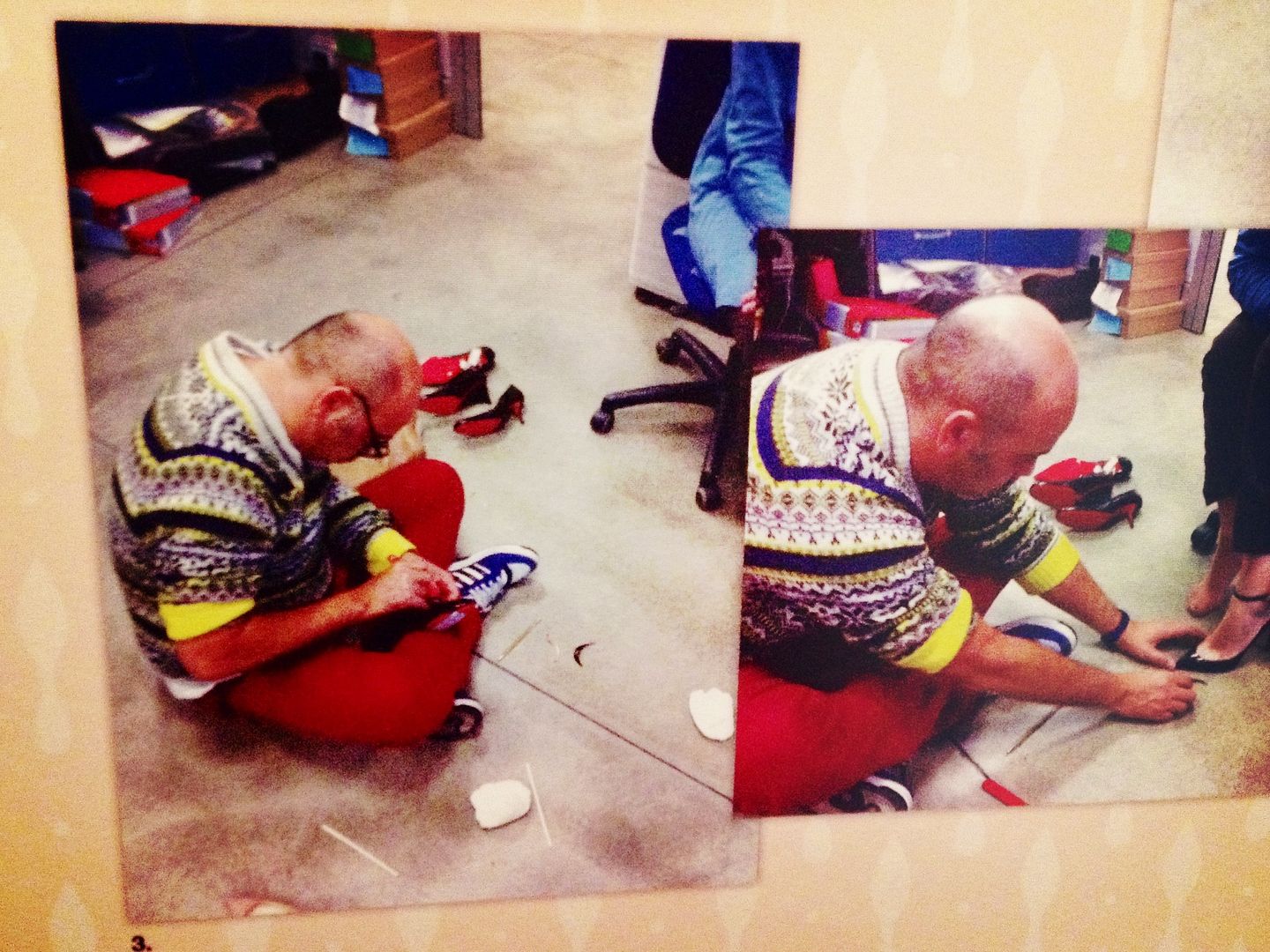 on monday night, we were treated to an exclusive preview of the christian louboutin 20 years retrospective at the design museum in shad thames london. the location was so so beautiful by the river, and i am biased to say as i live just 10 minutes down the road. the exhibition is truly glorious, i envisaged it to be an amazing display, full of vertiginous heels from his vast archive, but there were more. the retrospective chronicled the shoemaker's humble beginnings, his thoughts and creative processes. he is after all a cobbler, running a private institution and not part of any conglomerate, yet producing footwear very much in demand at the top end of the luxury market. that made his story all the more fascinating and inspiring for me.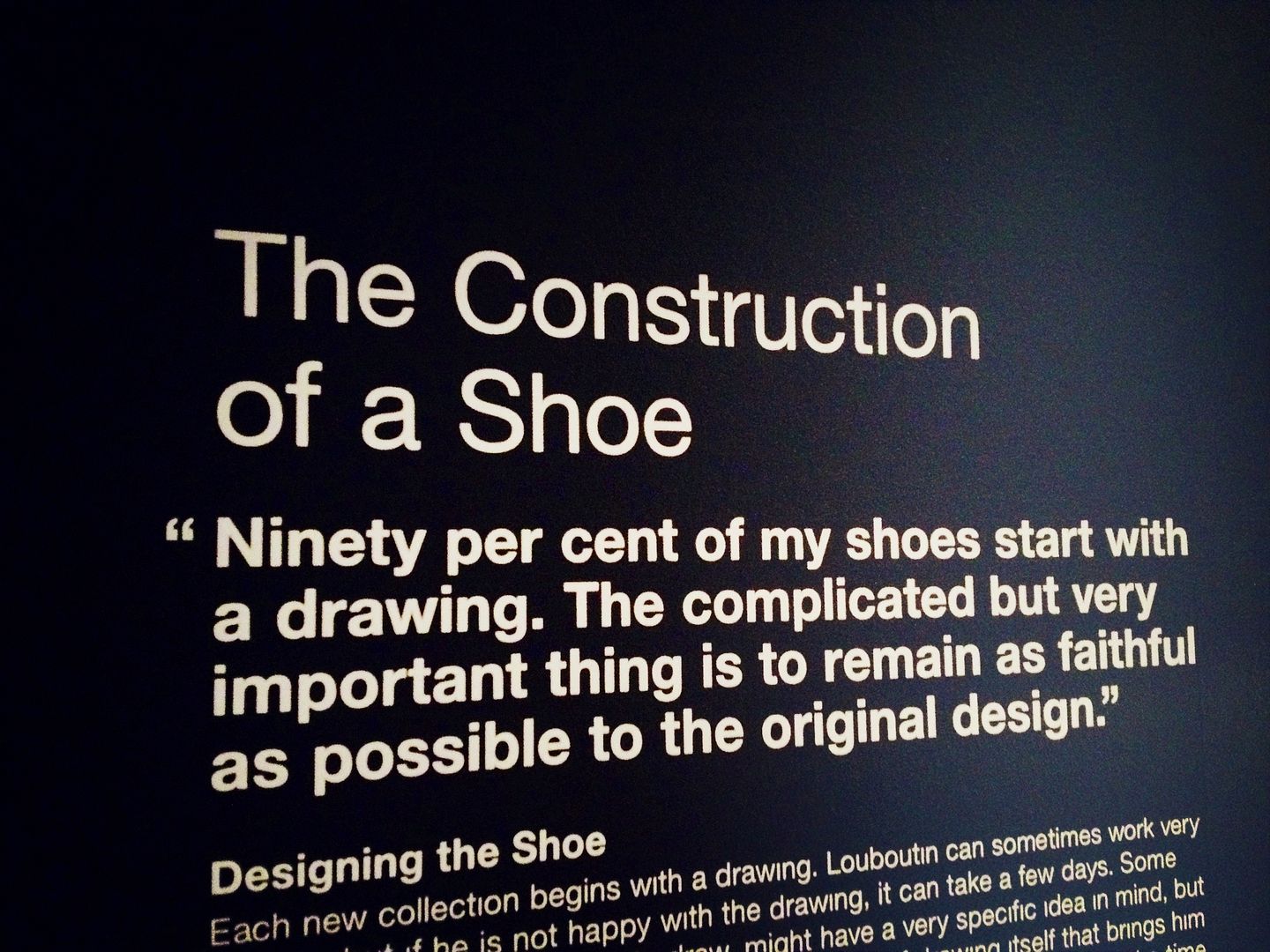 it wasn't just rows and rows of shoes at the exhibition. there were mood boards and writings which documented his thoughts and musings.
i love seeing work in progress like this. he has very good handwriting don't you think? and he writes in capital letters, which is really fascinating.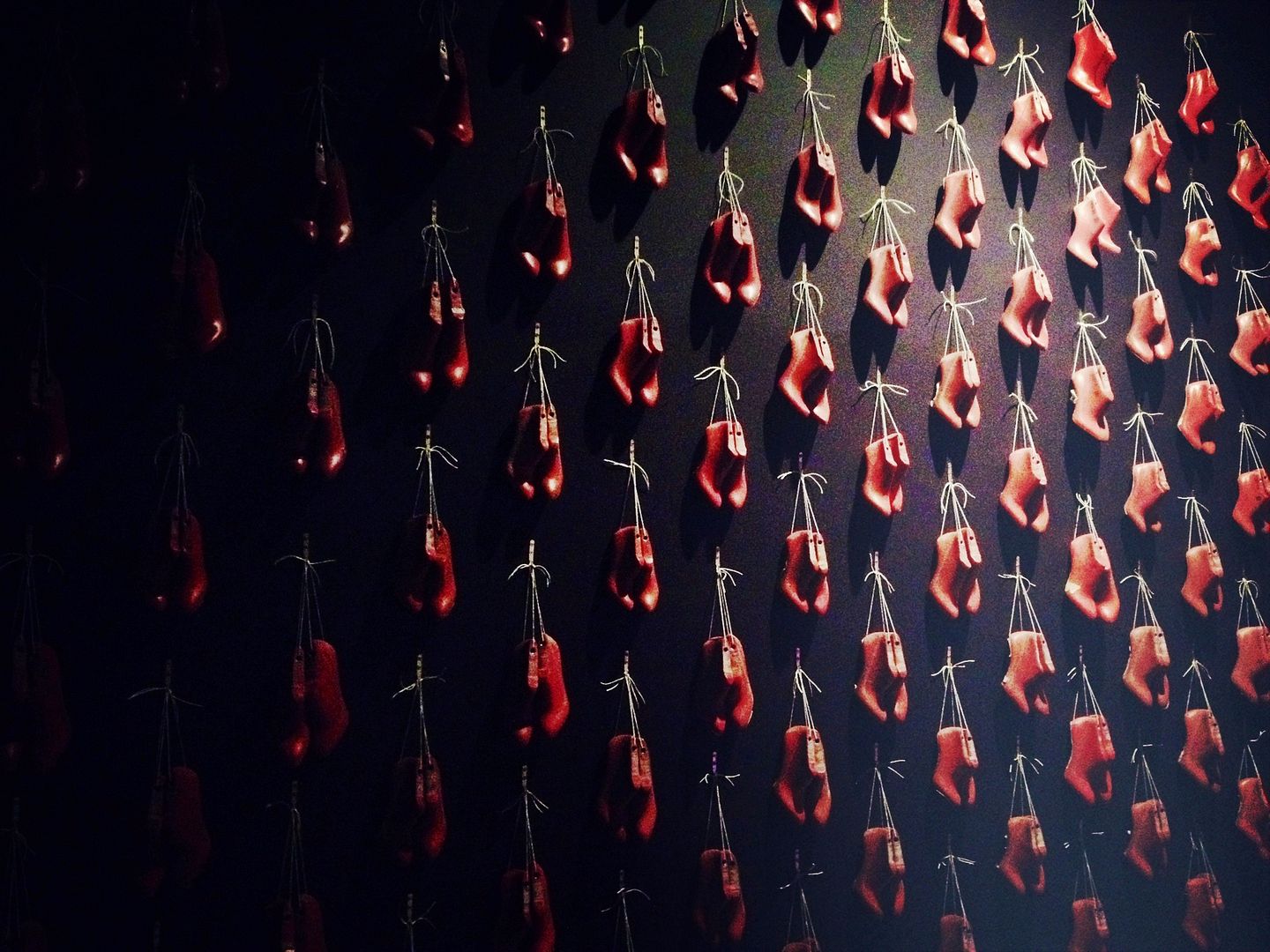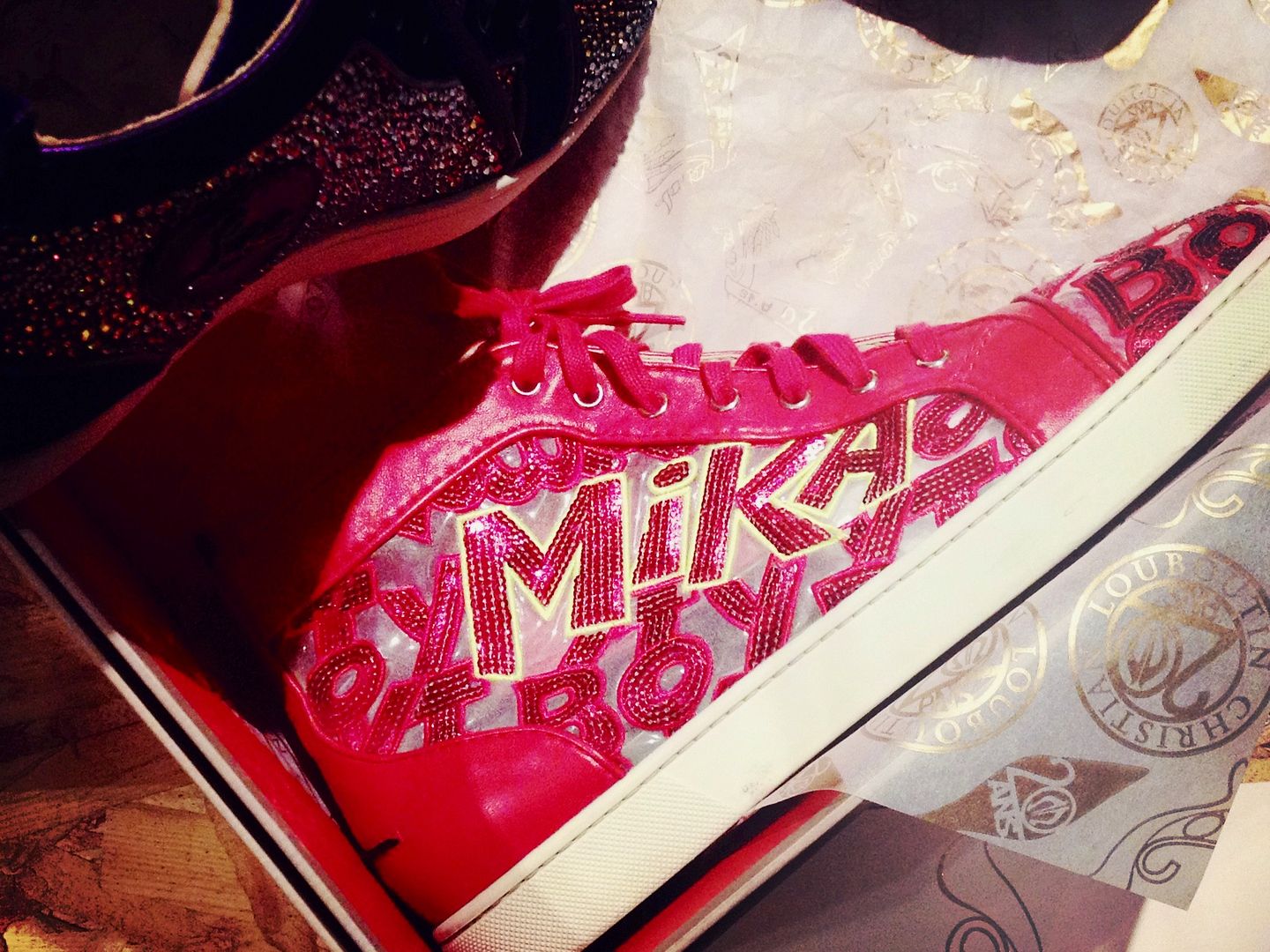 it wasn't just women's shoes that were on display. in recent years, christian louboutin launched their menswear business, and the exhibition also devoted an area to showcase his growing archive of men's shoes. when i thought i have seen every louboutin men's shoe, i clearly haven't. the above is a specially made pair of "louis" sneakers for lebanese pop sensation mika when he went on tour a few years back. i featured mika and his louboutin shoes numerous times on here, but i have never seen mika wearing those. i need pictures, pronto!
and we were trying to guess what shoe size mika would be. my guess would be a 45, i think he's a big boy.
edit at 21:21hrs
- thank you to an anonymous reader who helped me find the below picture of mika wearing the sneakers. amazing!
mika in christian louboutin sneakers / ph: bigpictures, holymoly.com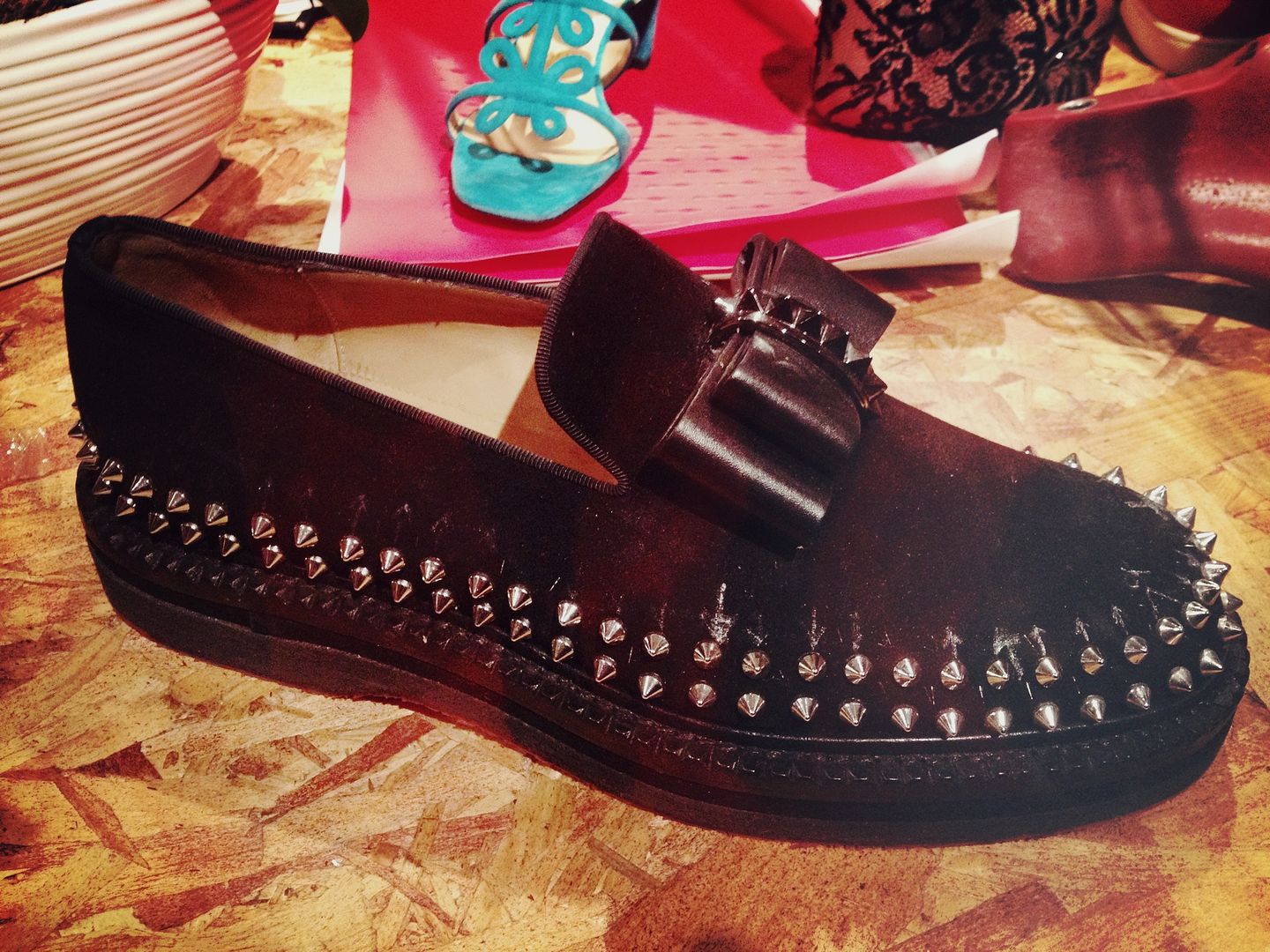 there were more men's shoes on display, but i'll leave you to find out for yourself at the exhibition. but i have to show you this, which i believe to be a prototype. a creeper shoe with studs and a bow tie, i think it has swizz beatz written all over it don't you think?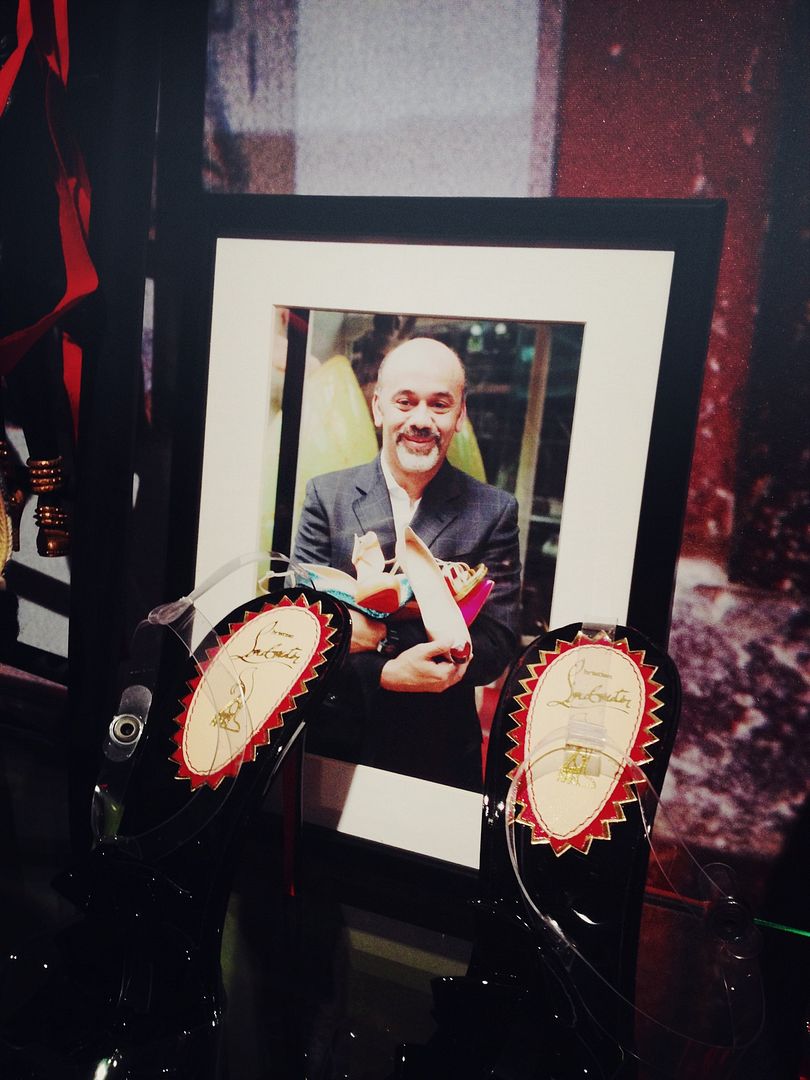 i love the pictures of mr louboutin, at different stages of his life/career, dotted around the exhibition to make it more personal.
and if you get the timings right, there's also a 3D hologram performance by burlesque artiste dita von teese. she is truly sensational, it is impossible not to be captivated by her performance and presence. the retrospective is now on at the design museum in london till 9th july 2012. there are also
merchandise created specially for the exhibition
at the museum shop! i will have to pop back!