Jonathan Saunders presented his menswear Spring Summer 2013 collection last Saturday as part of the inaugural London Menswear Collections. Though Jonathan Saunders only recently started doing menswear, the vibrant and colorful prints were unmistakably his and echoed the womenswear collections.
I really love the styling, yes even the black socks with the lace-ups. The textured green bomber jacket is so beautiful I am adding it to my wishlist for SS2013. Loving the mustard top paired with a classic black trench coat.
I wonder what the two were chatting about.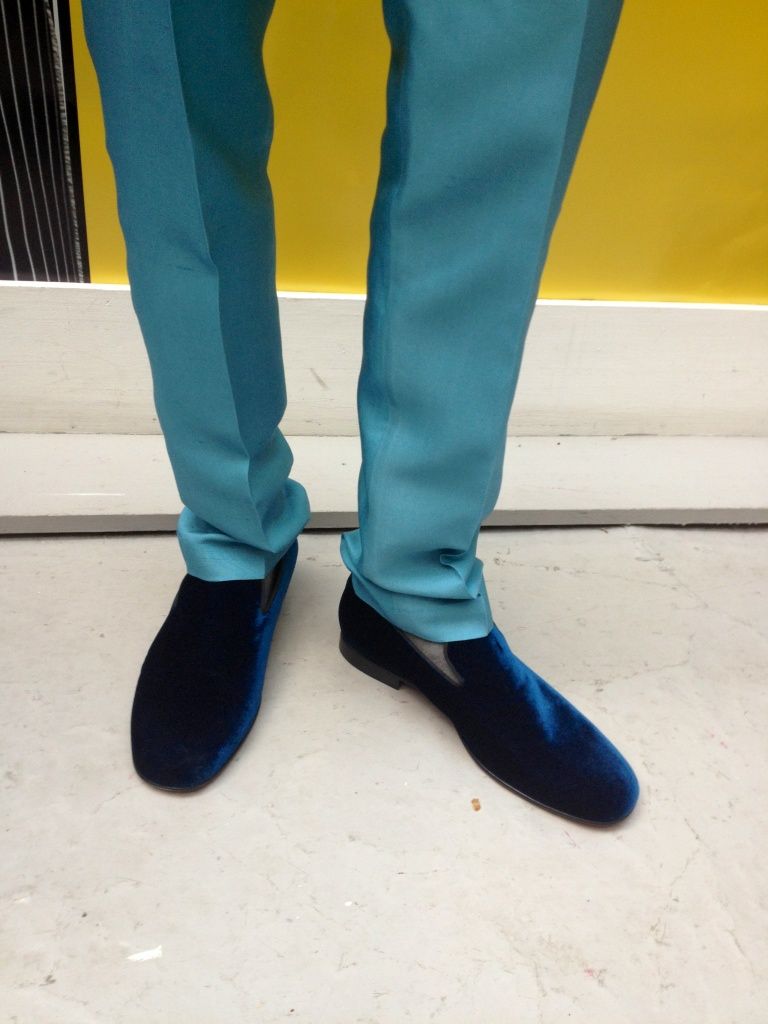 The clothes were brilliantly complimented by shoes from Christian Louboutin. Seriously lusting over the above lusciously blue velvet loafers. Need to have, must have, yes.
A very polished collection from Jonathan Saunders Spring Summer 2013. Do you like it?
+