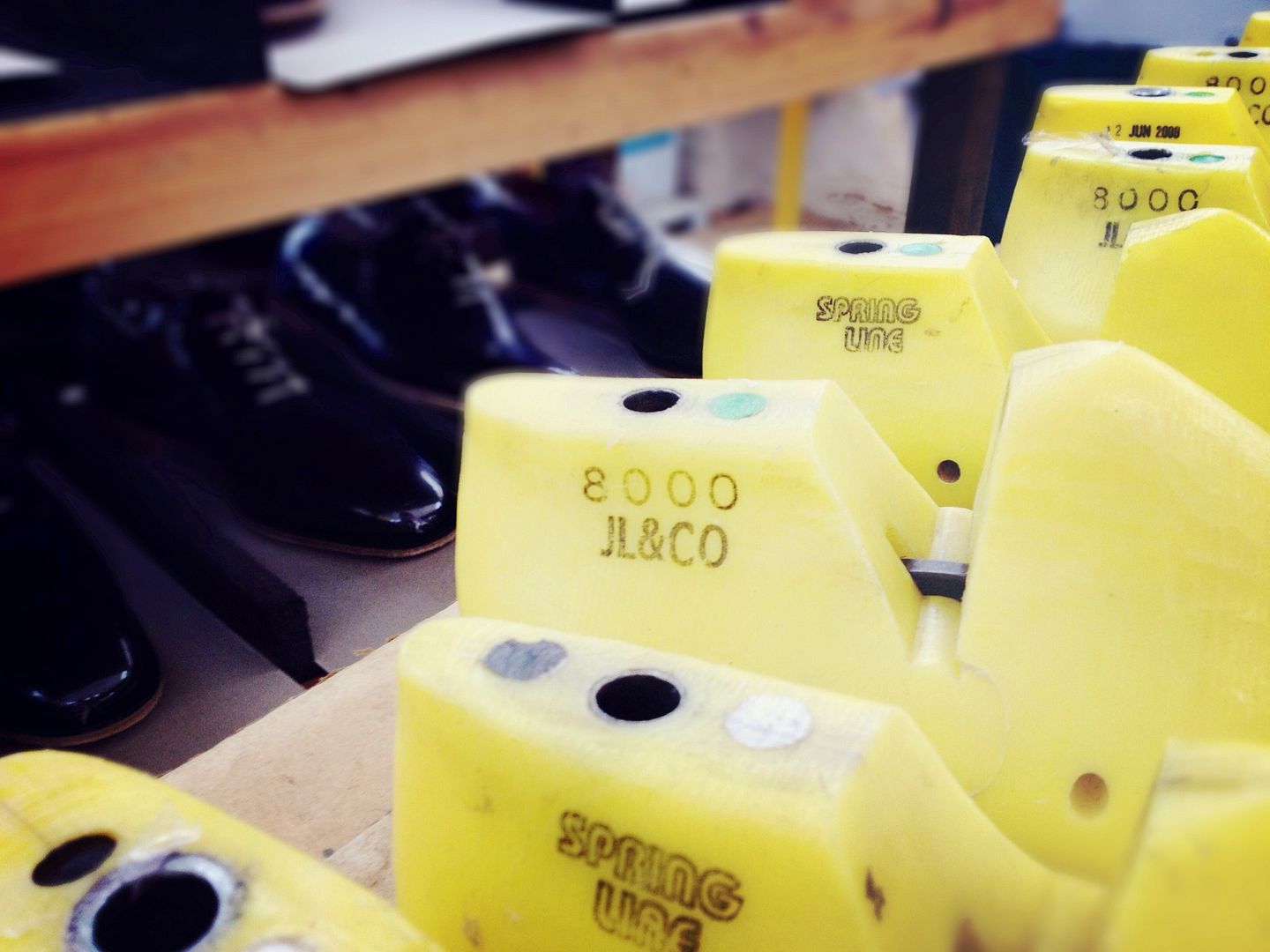 Two weeks ago we visited the John Lobb shoe factory in Northampton. About 1.5hours away from London, Northampton is home to some of the best shoe makers in the world. Personally, I think the prestige of a pair of hand made Northampton shoes is equivalent to that of a suit cut from Savile Row. John Lobb's history dates back to 1856, where he went from Cornwall to London (via Australia, interesting story which you can read from Wikipedia) and became boot makers to the kings. In 1976, French luxury brand, Hermès, took over John Lobb. Until the 1980s, John Lobb operated only custom-made activity in London and Paris. From 1982 onwards, the Ready-To-Wear business began, and the John Lobb factory in Northampton produces all the welted shoes from the RTW line.
I always have a high regard for John Lobb shoes.
Back in January 2011, I dedicated my first blog post of the year to a pair of John Lobb lace-ups
. And I quote myself: "It is totally possible to "buy less, buy better". But the shoes shouldn't be bought as a mere object of affection, or just because one can. It's a symbol of success, and I shall bid for the right moment. The moment when I feel "yes my career is heading somewhere". And then I will be wearing my shoes with pride, and not just because I can. the reputation of a John Lobb shoe wearer is just too difficult to live up to."
Some 23 months later, my feelings remain unchanged. Having the chance to visit the factory and having a look behind the scenes further reinforced the idea that one should dare to dream and have the aspiration and desire to do better.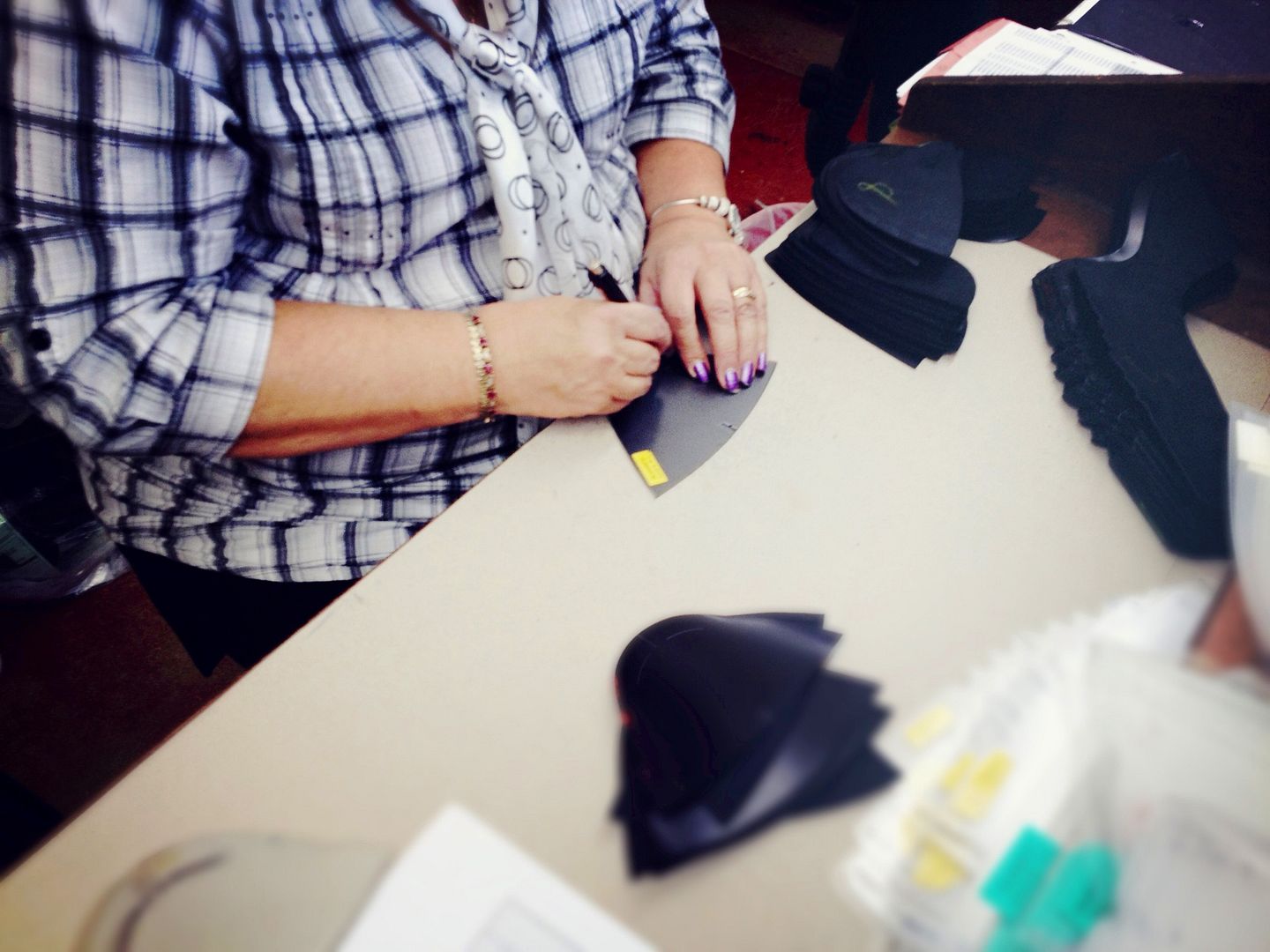 There are 190 steps involved in the making of a pair of John Lobb shoes, and each step is meticulously hand crafted. There are no big heavy machinery nor conveyor belts automating the processes, but craftsmen hand cutting and sewing each and every part of the shoes. The labour intensive process meant each pair takes approximately 6 weeks to complete. And you hear stories about generations who worked here, and they really do take pride in their crafts. They know they are producing what is widely considered to be the best shoes in the world. A couple of times I asked if I could take pictures of what they were doing, and they were more than happy to do so. Taking pride in owning a process no matter how small it is, is truly remarkable.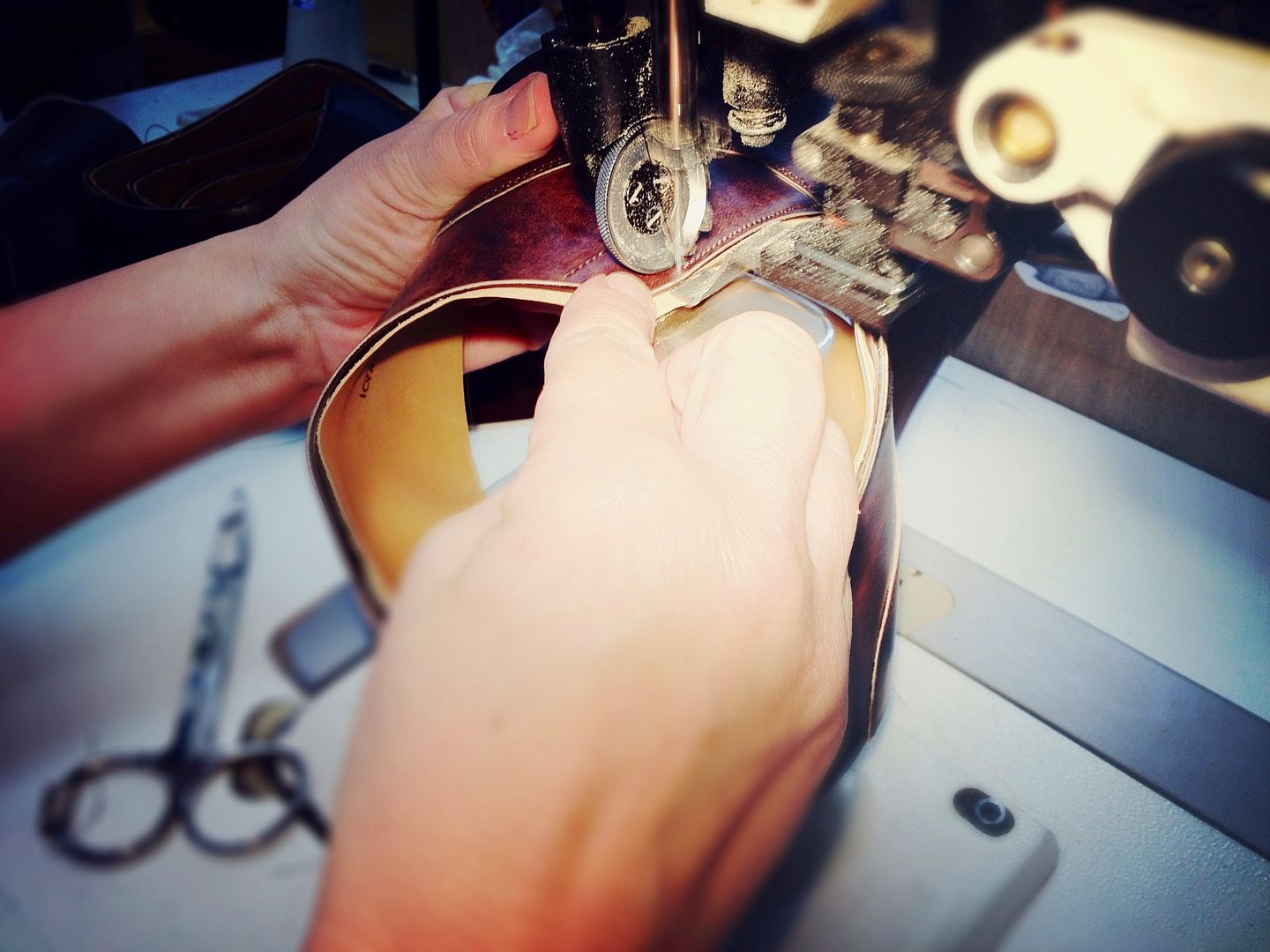 Why not ship the entire process to the Far East and cut costs, I hear you ask (actually I did too). I guess there are businesses who do so, and those who don't. The factory is smaller than half the size of a football field, and employs a small handful of skilled craftsmen. They produce about 26,000 pairs annually (that's about 88 pairs per working day), so there really isn't a need to move the process elsewhere to mass produce and cut costs. I won't lie: John Lobb shoes are expensive, very expensive. And a lot of it is down to the leather. They only work with the best leather, each unblemished. Each pair is cut from the same piece of leather to ensure uniformity and consistency.
As mentioned, there were 190 steps involved in crafting a pair of hand made John Lobb shoes. I went to the factory with the idea of taking in as much of the steps as possible, which in hindsight really was silly. If I could remember them all I would be developing my shoe line right this minute. It's more about an appreciation of what's going on behind the scenes. In the above picture, the lady was doing quality assurance checks on the shoes before they were put on the shoe lasts (the bright yellow shoe shapers in the top picture). It's easier and more cost effective to correct any problems at this stage.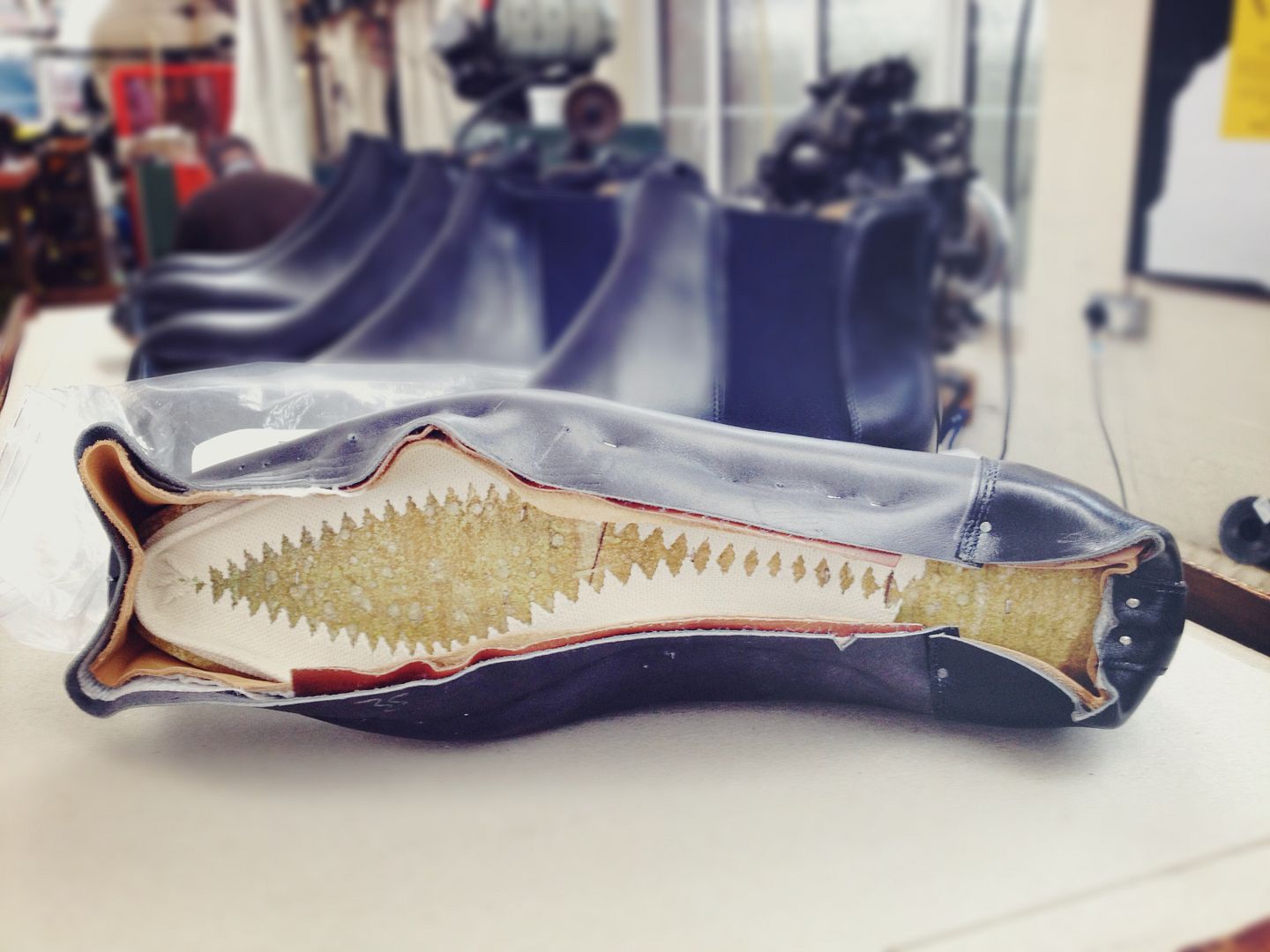 You can see that the shoe uppers in the previous picture doesn't take much of a shape at that point. However past inspection, the shoes would be fitted through the lasts, and stay tightly wrapped for 5 days before the soles are added. I was told this is longer than industry average of 2-3 days, as it helps give the shoes a more robust shape. It also means the shoes fit properly and assumes the shape of the last better.
Hammering the shoes? Yes I was surprised too. The shoes were hammered to get rid of any uneven folds and creases, resulting in a very smooth overall finish.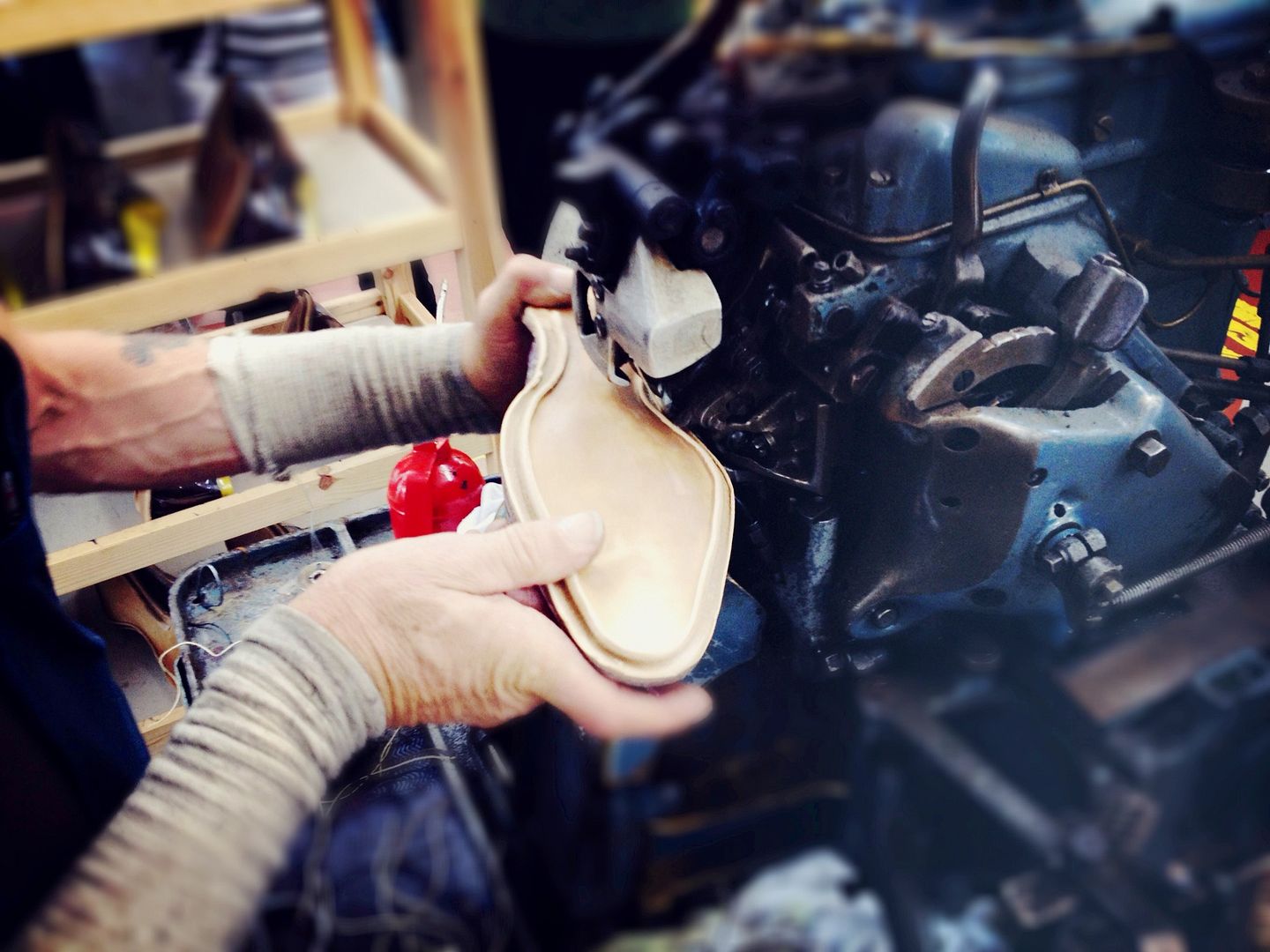 The soles were added at some point, but by this stage I was so overwhelmed and consumed with the amount of passion. Yes I can tell you the soles deserved another story of it's own: you sew it on, cut it open, pour in cork, sew it back. Of course it's much more technical than that.
Fast forward several processes later, the shoes take shape and is almost ready for completion. There's a shoe shine station and each shoe is buffed to perfection. Notice the remarkable difference above.
Spotted on the factory floor were the above limited edition Saint-Crépin 2012. The gorgeous shoes were made in rich dark brown suede (or reverse calf, something new I learnt), lined with really soft shearling wool on the inside. That to me, is perfection right now: a beautiful shoe construction and toasty feet for the winter. Who wouldn't want to find this underneath the Christmas tree? You can find the Saint-Crépin 2012
online from John Lobb's e-shop
.

So what's the after thoughts? It's hard not to be impressed by what we had seen. There's the heritage and tradition, the pride and the incredible craftsmanship. We can get a digital watch cheaply which tells the time far more accurately than a mechanical piece, but we hold a Patek Philippe watch in high regard. We live in an era where the rich poor divide is thankfully getting smaller, but every other cardholder is also marketed as a luxury item. We need standards redefined and it is stories like this that inspires me. I am still amazed that one could produce shoes of such high standard by hand. We hear about young people moving to the big cities to find work and skills like these are really a dying craft.
And suddenly it's no longer just a pair of shoes, but you buy into the aspiration and emotions behind it.
On a closing note: there is a factory shop on site in Northampton which is open to the public. I got a pair of beautiful Ilford Oxford shoes in a dark shade of mossy green. A truly stunning shoe, featuring the butterfly/scallop detailing and punched toe cap. This is what dreams are made of.
You can find the Ilford Oxford shoes
online from John Lobb's e-shop
.
+