Summer is truly and finally here. I was lucky to have been able to jet off to the Tuscany coast in Italy back in June for some sun, sea and sand. Even in June, the sun was glorious and the water invitingly warm. I packed my Orlebar Brown shorts for the trip, and they were perfect. You want something that is smart, stylish and fun, the shorts tick all the boxes. The above were my Orlebar Brown x Eley Kishimoto "Bulldog" mid length shorts from a few seasons back.
Look around and you will realise that swim shorts are getting very expensive these days. So the key thing is to invest in a pair of shorts that you can swim in. Something that can take you into the water, that dries quickly and is smart enough to wear to a seaside restaurant, and something that you would/could wear to the city for some sightseeing. I wore the
Orlebar Brown "David Hicks" Setter shorts
above when I took a day off the beach and hired a bike to explore the small town instead.
The key takeaway is: pack something versatile, look smart and like a man (not a boy), non black (come on have some fun) and above the knees (show some leg. If not now, when!?). Here are 9 of my favourite shorts that you can swim in: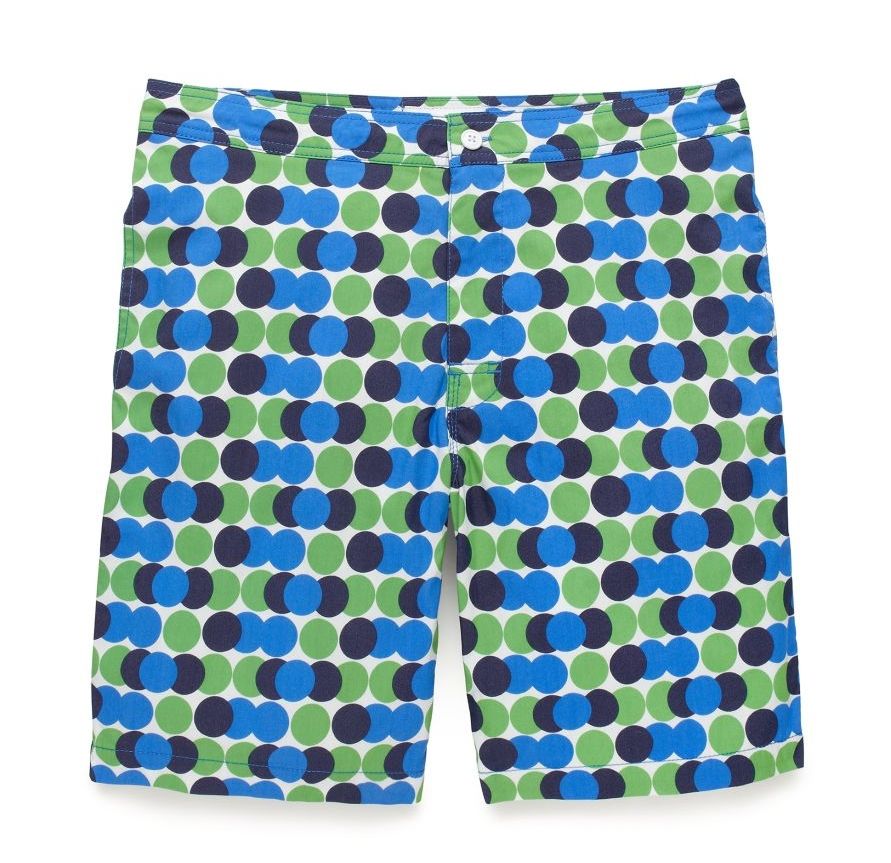 ORLEBAR BROWN
/
JACK SPADE
/
VALENTINO
Also check out my selection of:
+