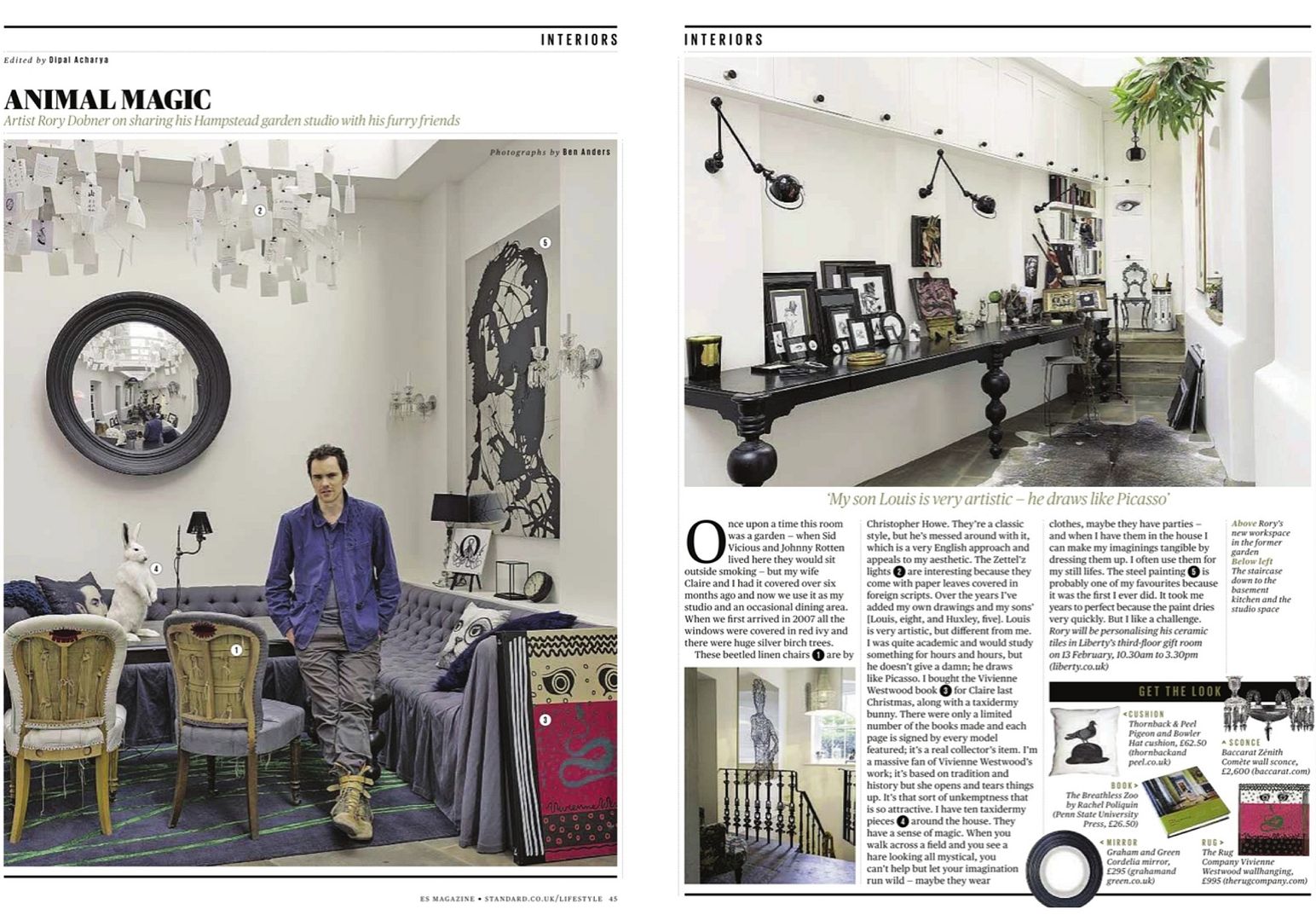 Rory Dobner / ES Magazine
It's payday this week! I was about to indulge in a bit of Givenchy retail therapy, but looking around the house I think I probably need furnishings more than stars / Rottweiler sweatshirts. Nothing wrong with the minimalistic approach, but I've moved into my flat for 15 months and I haven't had a house warming yet. It's just embarrassingly sparse and if I don't do it now it will be winter all over again. I remembered coming across the above picture of artist Rory Dobner's studio from a past edition of ES Magazine. I love that irregular shaped hallway, with bits and pieces in simple shades of black and white. So this week's Weekend Edition is a selection of 9 items that I really love, inspired by Mr Dobner's studio.
You can click on the items to shop them online. Happy weekend!
See also my selection of: