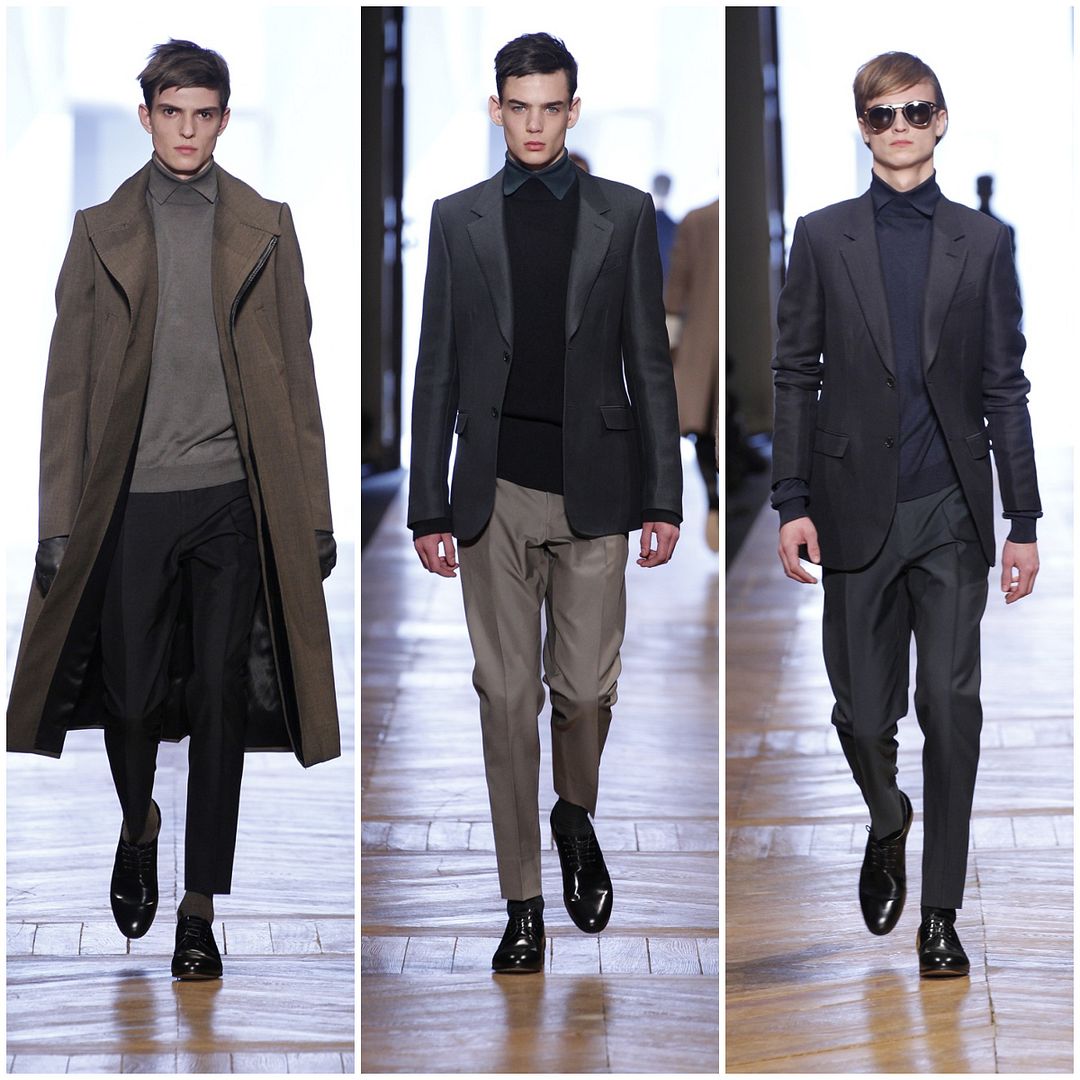 Cerruti 1881 Paris Fall Winter 2013
Every season I try to find a label to quietly champion. I previously waxed lyrical about Balenciaga menswear during Ghesquiere's days, Balmain Homme during Decarnin's tenure, the whimsical debut of Carven and the brilliance of Valentino (if Celine did menswear). Cerruti 1881 Paris hit the spot for me this season (what's with me and the love of the French!?) with their quiet elegance and refined style. I guess this is by no coincidence, as the label had a resurgence of late and hired new creative director Aldo Maria Camillo, previously from Valentino. The shapes are gorgeous and flattering, none of that skinny rock and roll stuff. Nothing wrong with that biker chic look, but investment pieces for me need to have longetivity and detailing. Will I still wear it in five years time? Will I be wearing the pieces or will the pieces be wearing me? There were a lot of timeless classics in Cerruti 1881 Paris Fall Winter 2013, beautifully styled and full of little quirky details. My personal favourites are those split neck cashmere sweaters above, in such gorgeous shades just how do you choose. A simple slit gave the rollneck sweater a new look, I honestly thought it was one of those sweater with a shirt collar hybrid (which I love and collect by the way).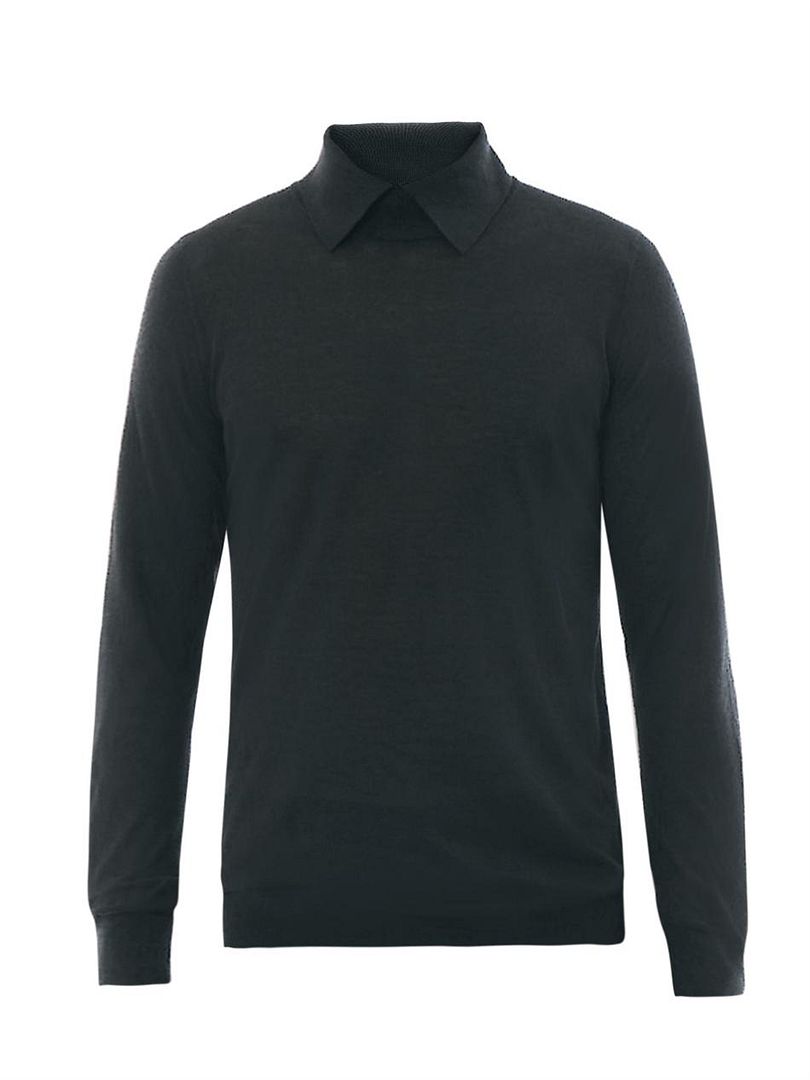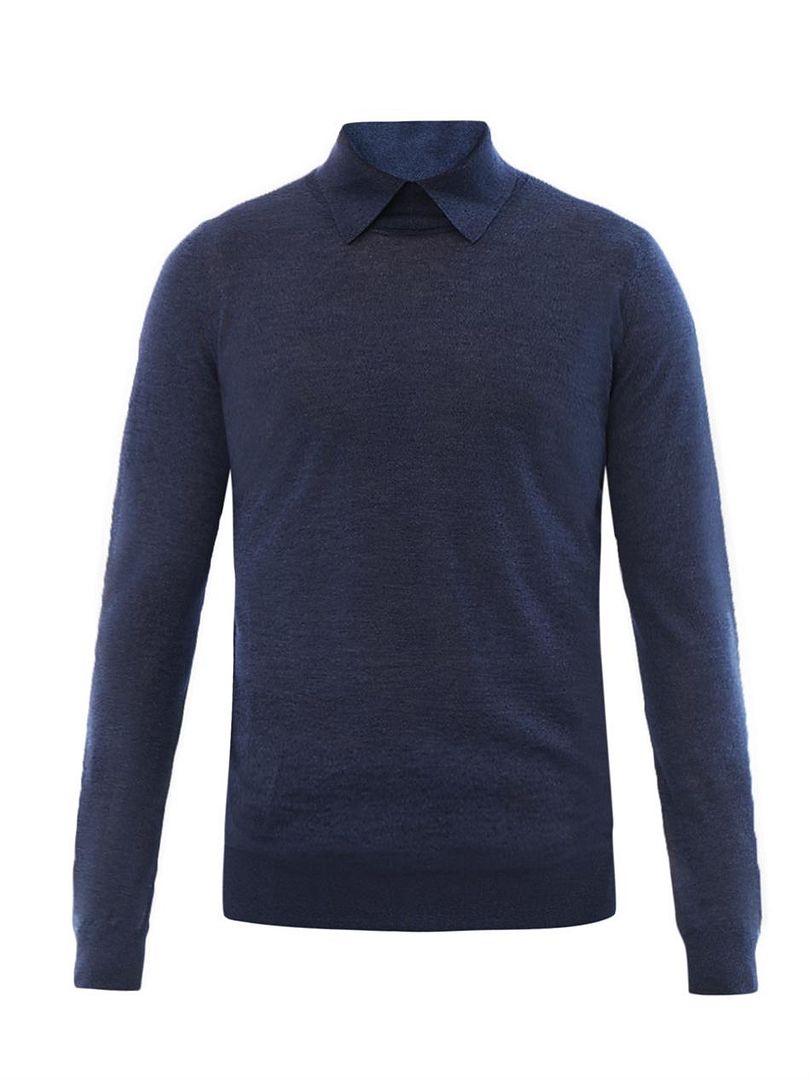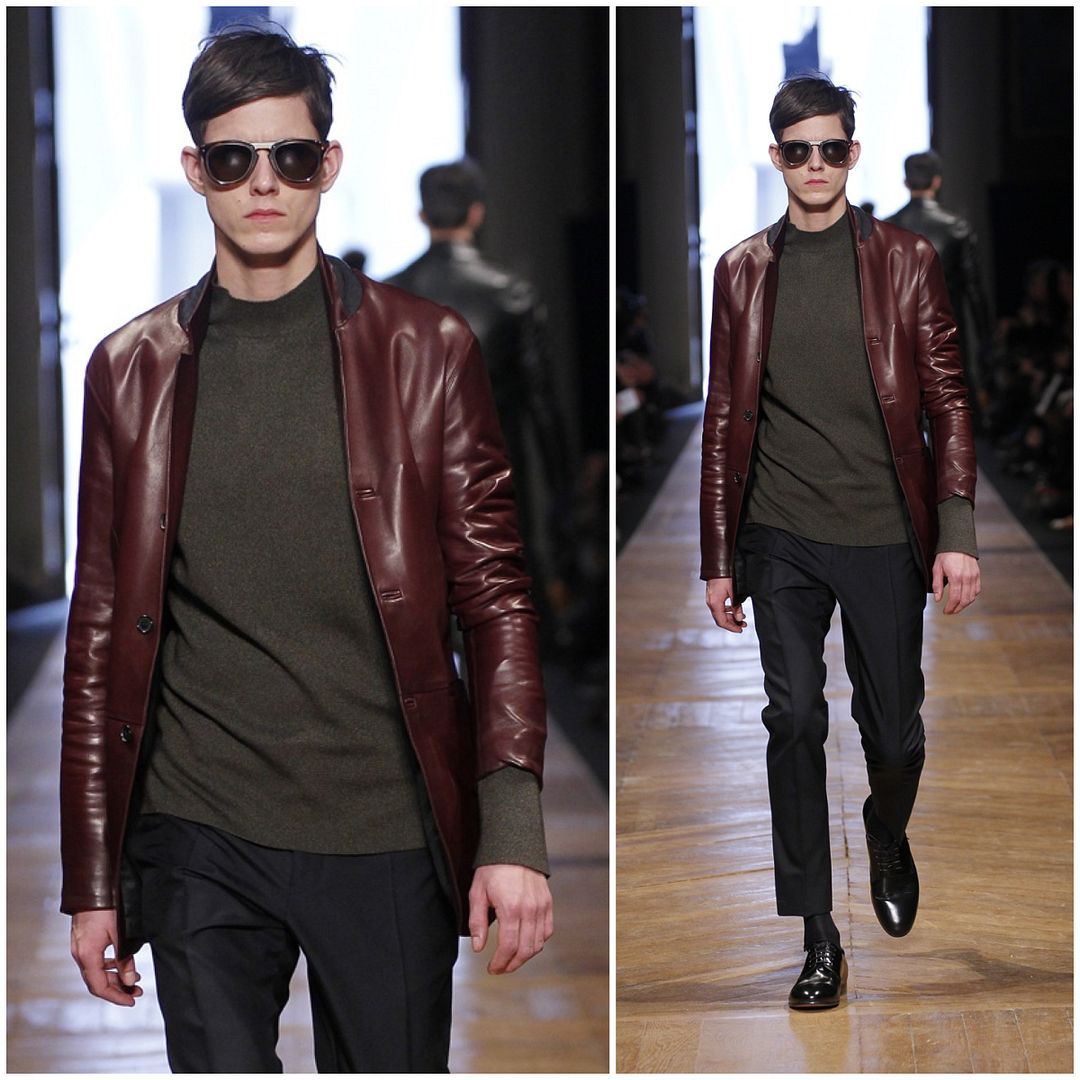 Cerruti 1881 Paris Fall Winter 2013
I love a good leather jacket and this is beautiful. The upturned collar and scrunched up sleeves gave the classic piece a modern look. To push the boat out further, they styled it with gorgeous futuristic sunglasses which I am so pleased to see it made it to production and onto MatchesFashion.com. For me, this is the right balance: the leather jacket being the classic investment piece which will see us through many years, and the very on trend accessory and styling to prevent the look from being stuffy.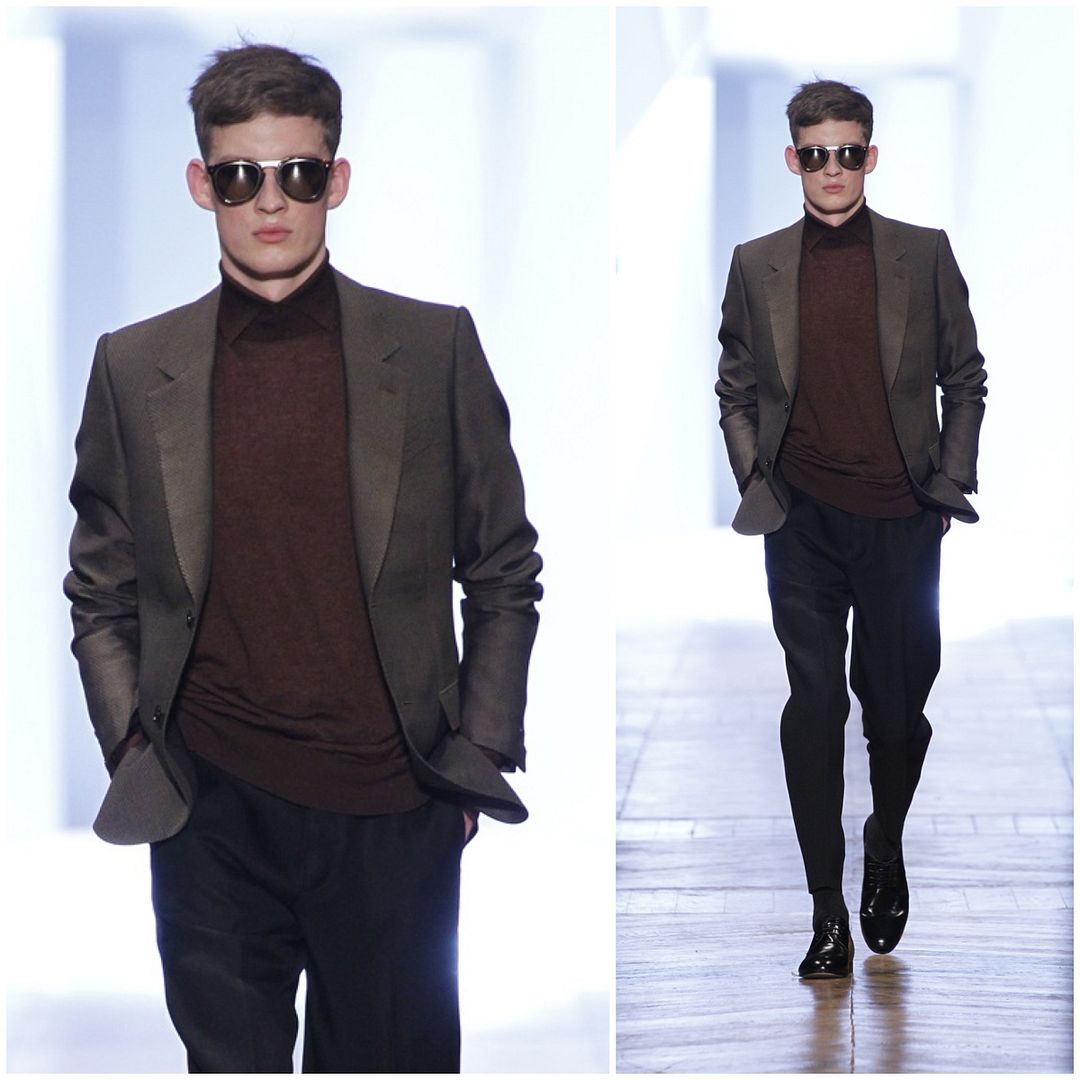 Cerruti 1881 Paris Fall Winter 2013
No pocket squares, no gimmicks, just effortless and timeless style which I so love. There is a really good interview on MatchesFashion.com, where
creative director Aldo Maria Camillo spoke more about the history of the house, the past celebrity clients and where the future holds. I personally would love to see young Brit and French actors like Harry Treadaway and Pierre Niney in Cerruti 1881 Paris, as well as established thespians like Jeremy Irons and Ralph Fiennes. Gorgeous enigmatic characters paired with timeless elegant looks.