Robin Thicke / Daily Mail | Balmain Menswear Spring Summer 2013
Robin Thicke was pictured in LA this week, looking very swish on a bike. The "Blurred Lines" singer was filming his latest music video, and wore a leather biker jacket from Balmain Spring Summer 2013. The leather biker jacket featured paddings around the arms, epaulettes on the shoulders and two large pockets on the front. He wore the leather jacket over a white t-shirt, black trousers and matching sneakers. A very chic biker look, the jacket fitted him snuggly and I thought he looked great. In the music video, a group of girls pulled up beside him and passed him their iPod (?!). Who wouldn't? I wonder for which song this video is for.
Robin Thicke / Daily Mail


Robin Thicke / Daily Mail | Balmain Menswear Fall Winter 2013
Robin Thicke's Balmain leather biker jacket is a classic piece that gets tweaked slightly and brought back almost every season. For Fall Winter 2013, the shoulder epaulettes were removed and the padded weaves were more defined. A smoother and less rugged leather was used, resulting in a much more stylish finish. The large front pockets and belted details at the back remained similar. Do you prefer the rugged version from SS2013, or the more handsome version from AW13?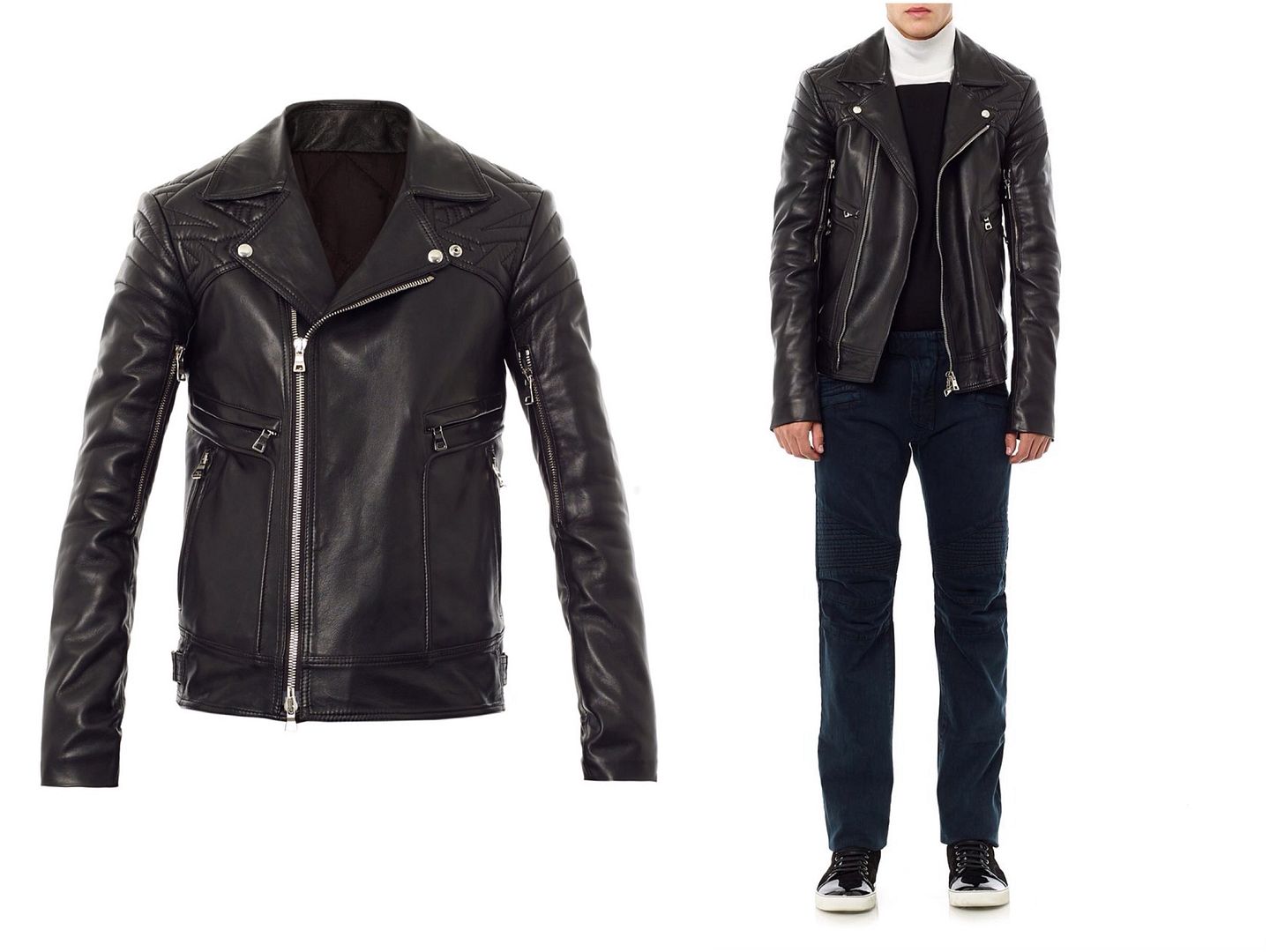 +