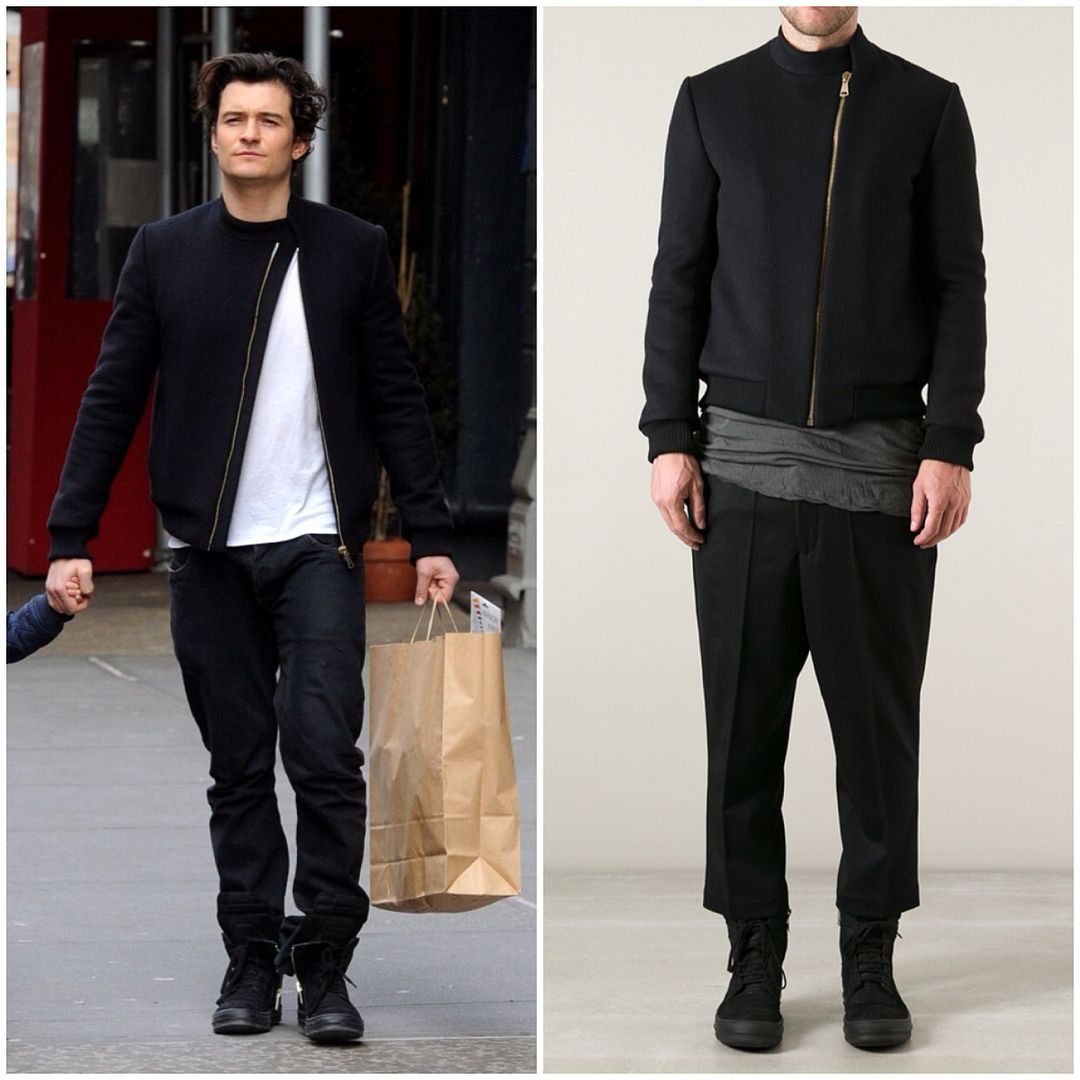 Orlando Bloom / Source: Mario Magnani/Bauer Griffin | Thamanyah Fall Winter 2013, Farfetch.com
Orlando Bloom was pictured in New York on 1st December 2013 doing his Christmas shopping with his son. The "Romeo and Juliet" Broadway star wore a black wool bomber jacket from Thamanyah. The classic bomber jacket featured an asymmetric front zip, and Orlando wore it over a white t-shirt, black trousers and sneakers. Orlando seems to have a great eye for colour coordination. I love this black and white outfit, as well as the
various shades of blue he gave us the day before
. A gorgeous blue Lanvin coat the day before, and a bomber jacket from experimental designer Thamanyah today, I am so in awe. Thamanyah means 'eight' in Arabic, a reference to designer Ahmed Abdelrahman's eight siblings and the eight-pointed star that symbolises the eight gates of heaven frequently used in Islamic art and architecture. You can
read more about Thamanyah on Business Of Fashion
.
Love Orlando Bloom's style. I
wore a similar outfit in January 2012
, also bomber jacket with asymmetric zip with sneakers. I feel one step closer to him now. You can
shop the Thamanyah wool bomber jacket online from Farfetch.com
(free shipping from now till 19 December 2013).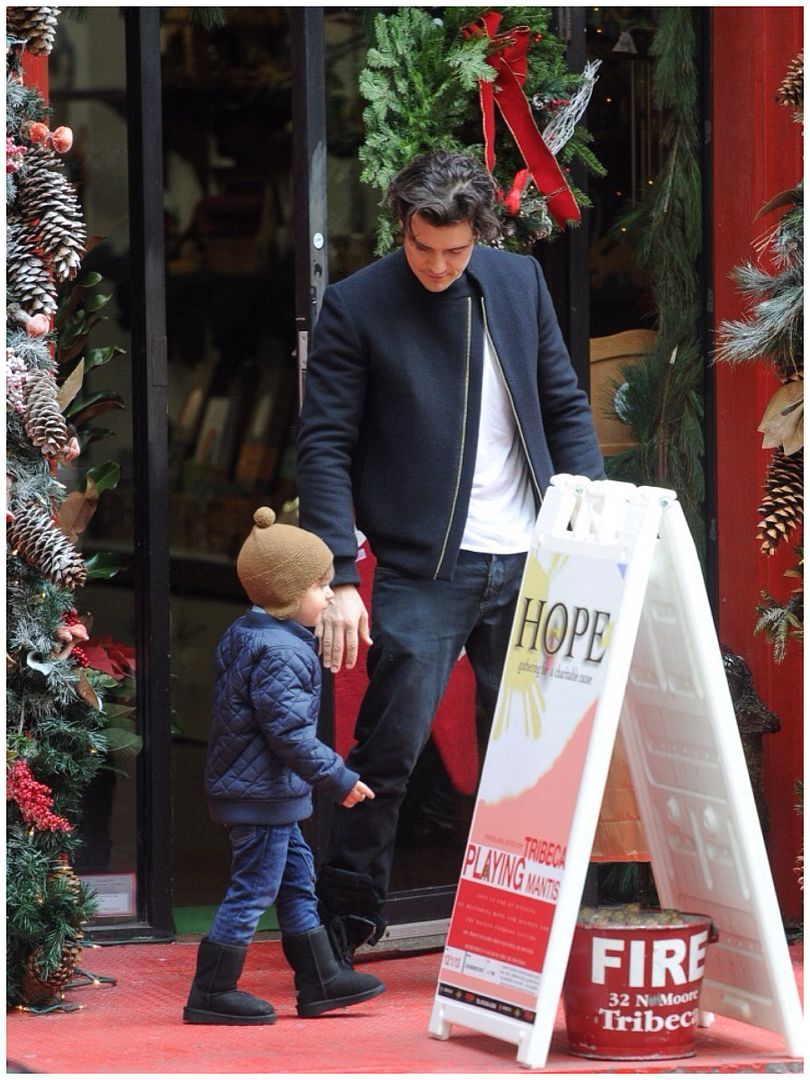 Orlando Bloom / Source: Mario Magnani/Bauer Griffin
I love you Orlando Bloom.
+