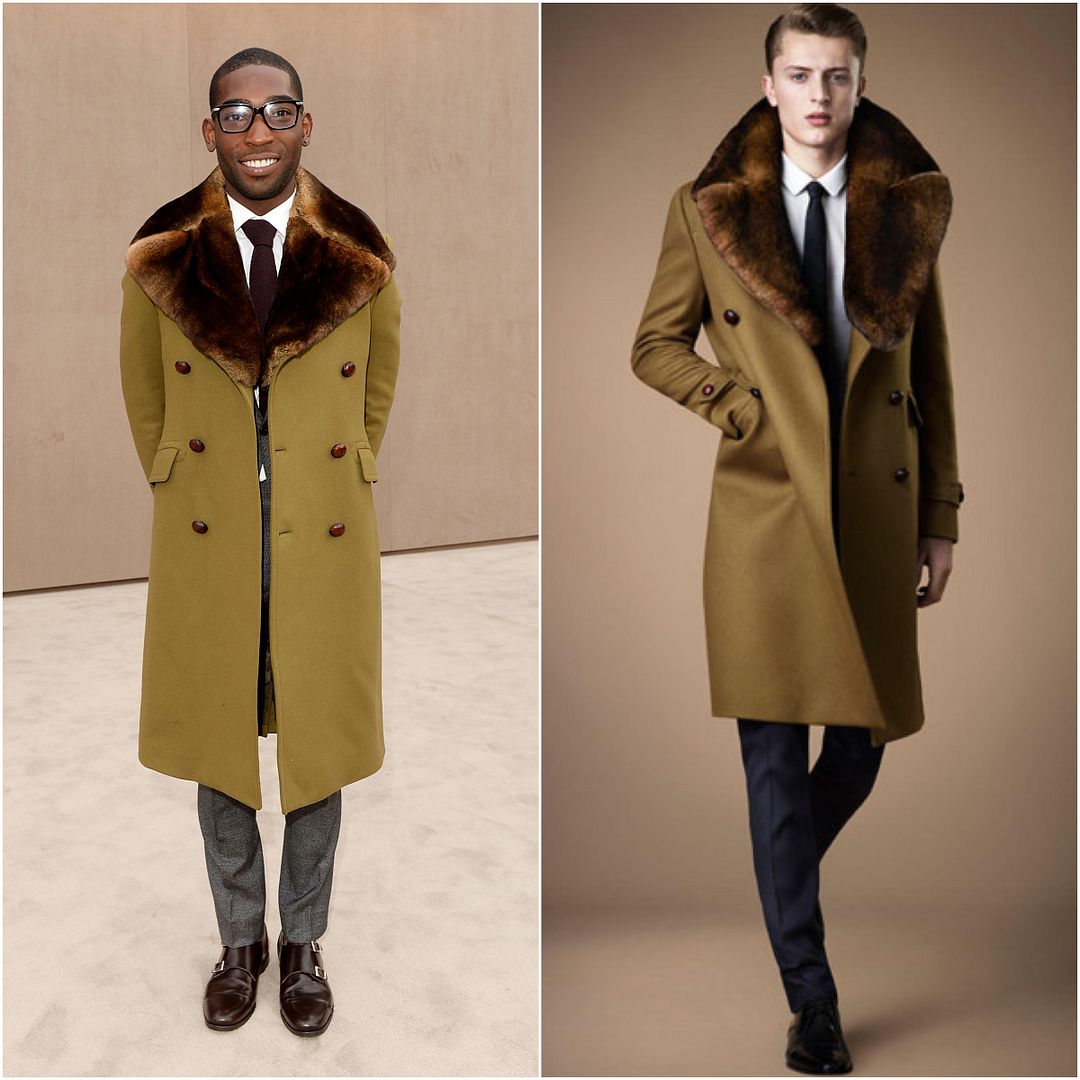 Tinie Tempah / Source: Burberry | Burberry London Fall Winter 2013
Tinie Tempah was pictured at The London Collections: Men Autumn/Winter 2014 shows on January 8, 2014 in London. On day three of the semi annual London menswear fashion shows, Tinie Tempah attended the Burberry Prorsum menswear Fall Winter 2014 show, and wore a military coat with rabbit fur collar from Burberry London FW2013, over a grey suit and monk strap shoes from Mr Hare.
The camel coloured coat looked gorgeous in the look book pic, I just want to reach for my computer screen to stroke the rabbit fur collar. There is an air of aristocracy to it, really romantic, cinematic and dramatic. However I feel the coat kind of Tinied Mr Tempah. He has an amazingly fit body and is drop dead gorgeous. Let's be honest: height he is lacking, so avoid long coats. I love Tinie Tempah but this look feels like he just walked off the Harry Potter film set. The saving grace, are those beautiful monk strap shoes from Mr Hare.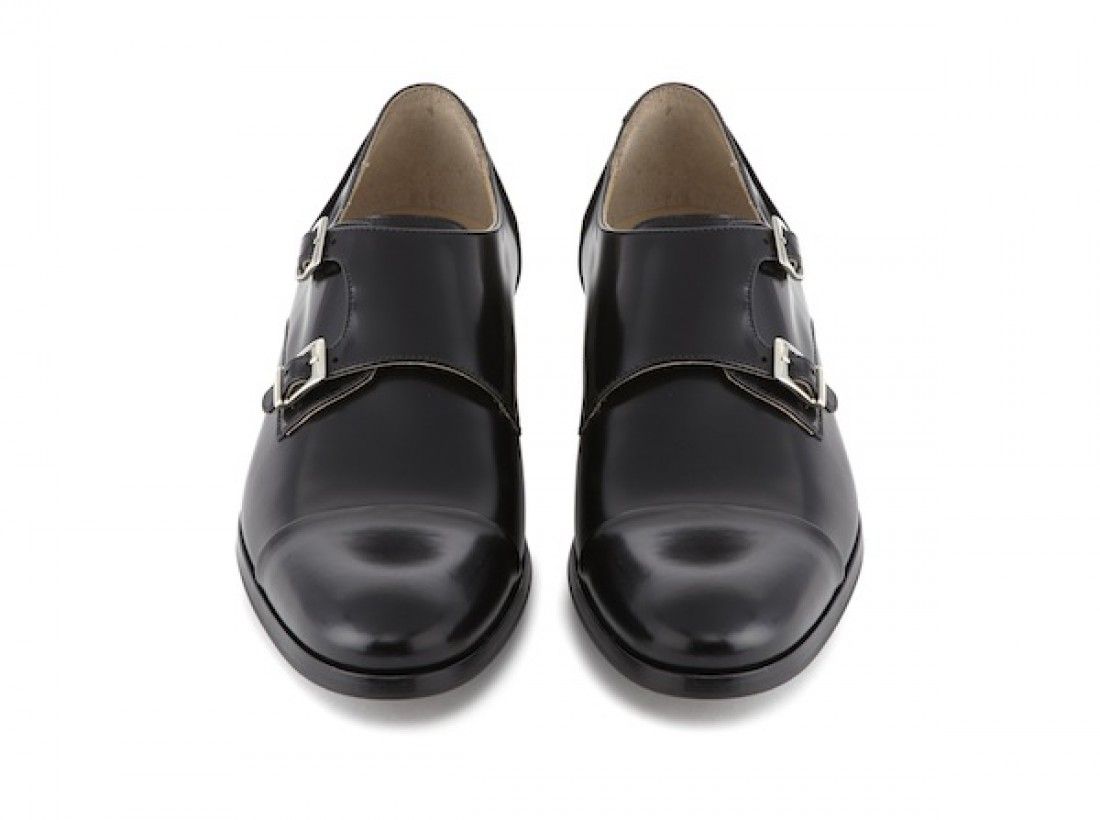 In other news: the Burberry Prorsum Fall Winter 2014 show was full of drool worthy pieces, From the silk cabans to the wool blankets and bags, we can buy them straight off the runway until 22 January 2014.
Find out more online at Burberry
.
Shop Burberry Fall Winter 2013 outerwear, now 50% off: