Eddie Redmayne / JustJared
Eddie Redmayne looked effortlessly cool while arriving at Los Angeles International Airport on Monday 13th January 2014 in Los Angeles. The actor who recently celebrated his 32nd birthday wore a blue cotton peacoat, over a shawl collared sweater, matching denims and grey
Converse sneakers
. Stunning
Globe-Trotter cases / luggage
, beautifully fresh face, cute messy hair and a passport balancing between his teeth completed his stylish arrival.
This man is gorgeous. From the upturned collar on his peacoat, the central button done up, the peek of the shawl collared knitwear underneath, the comfy yet well cut denims to the evergreen Converse sneakers: Eddie Redmayne has a great sense of style. I highly doubt there was a stylist meticulously crafting the whole look before he faced the paparazzi at LAX. If there was a stylist, it would be himself. This is the kind of off-duty style that gets me excited, that gets my juices flowing. It does not have to be complicated, but proportions and little details go a long way.
And the Globe-Trotter luggage are beyond epic. I wanted one for the longest time, but I can't bring myself to invest in one because I don't travel enough, and my old case is still serving me well. But like those tacky stickers you see on some cars, "my next car will be a BMW" (really?!), mine would read "my next luggage will be a Globe-Trotter".
David Beckham was seen carrying his Globe-Trotter cases
stylishly (also at LAX) last year. Sinitta's "So Macho" starts playing in the background now. Get a trolley guys! And Eddie love, a passport holder or travel wallet perhaps?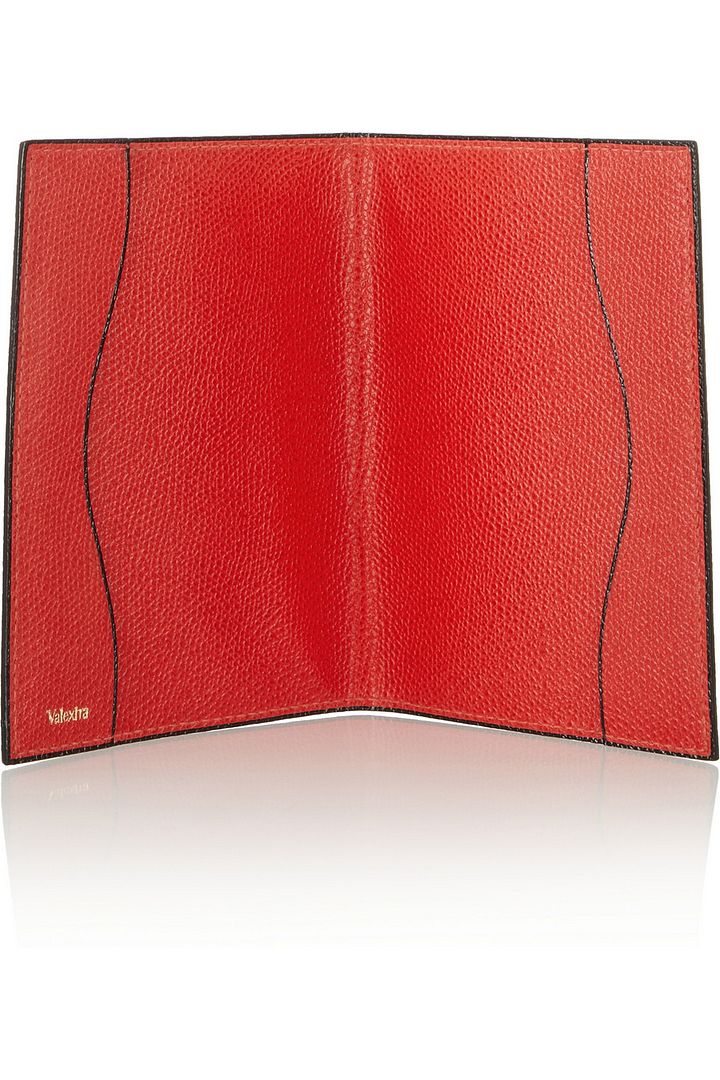 Please Eddie, can I suggest this beautiful and classic passport cover from Valextra? It protects your passport from the elements of rain, sun and snow, but teeth marks might be hideous on them. But with an expensive cover, you might be less likely to chew on them. You can find the Valextra passport cover
online from Net-A-Porter
.
Or how about the above travel wallet from Lanvin? Your passport, boarding passes and other important bits can be stored and securely zipped. Hook the travel wallet on your pinkie finger and you won't feel tempted to bite it again. You can shop the Lanvin travel wallet
online from MatchesFashion.com
.
If the above sounds confusing and unclear: I love you Eddie Redmayne!
Shop Globe-Trotter cases / luggages:
+