Hugh Jackman and Jérôme Lambert, CEO Montblanc International / Montblanc
It was announced that Hugh Jackman will be Montblanc's new global brand ambassador. The award-winning Australian stage and screen actor / sex siren will be featured in the luxury brand's forthcoming advertising campaign and act as an ambassador. The news was announced recently at the Salon International de la Haute Horlogerie (SIHH) 2014 in Geneva, a landmark event for the Fine Watch sector. Hugh Jackman was present at the event, and was pictured wearing a stunning new watch from Montblanc: the
Meisterstück Heritage Perpetual Calendar
.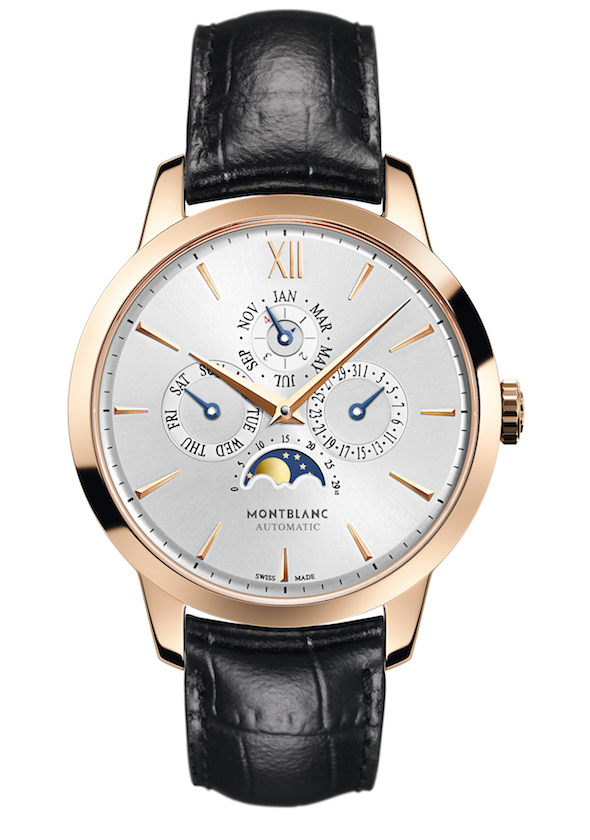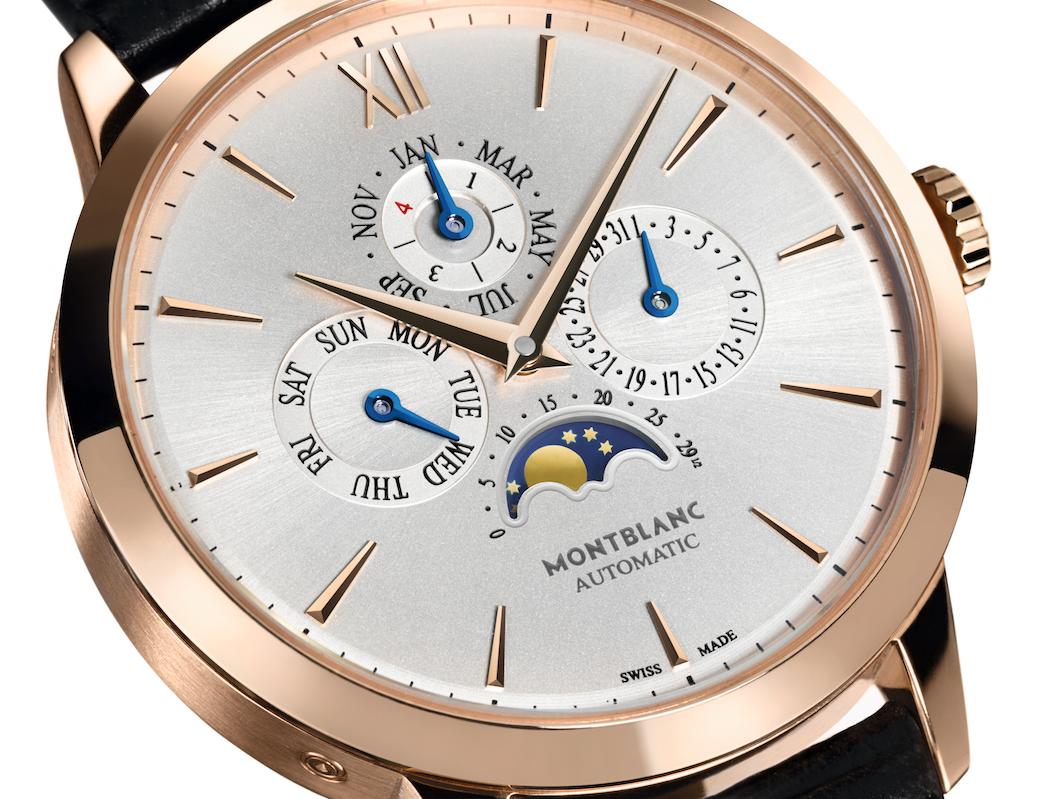 The Montblanc Meisterstück Heritage Perpetual Calendar is gorgeous in its timeless aesthetics, with grande complication to boot. I love mechanical / automatic watches, but I often do not correct the date, as it requires several rounds of tuning. Not that I find it troublesome, the beauty is in the action of tuning isn't it? Just that it shortens the lifespan of the watch if we do it too much, akin to much wear and tear of the mechanics. And now they solved the 'perpetual' problem for me (excuse the pun). Unlike an ordinary "full calendar", a perpetual calendar always shows the correct date and requires no manual adjustment, not even at the end of a month with fewer than 31 days and also not at the end of February in a leap year (I need this timepiece already). It accordingly jumps directly from 30 June to 1 July and from 28 February to 1 March, except in a leap year, when it automatically shows 29 February.
If the mainspring of the Montblanc Meisterstück Heritage Perpetual Calendar is kept sufficiently wound, this timepiece's calendar will require no manual adjustments until the year 2100. If this watch is left unworn for a longer period of time, its calendar displays can be quickly and easily returned to synchrony with the current date by pressing the inset buttons in the middle piece of the case.
Besides the great innovation, the timepiece also comes with a luxurious finish. A gold-plated hour-hand and minute-hand harmonise with the 39-mm-diameter case, which is crafted from 18 karat rose gold. A pane of sapphire crystal in the back offers a clear view of elaborately embellished self-winding mechanism. The stunning timepiece is affixed to a black alligator-leather strap with an 18 karat rose gold pronged buckle.
The gorgeous Montblanc Meisterstück Heritage Perpetual Calendar will be launched in the summer of 2014. The stainless steel version will retail for around EUR10,000 the variant in 18 karat rose gold will retail for around EUR16,900. I cannot wait to try on the timepiece when it arrive in stores, it look so beautiful. Needless to say, I need to see the new campaign images starring Hugh Jackman now.
Hugh Jackman / Montblanc