This week's wishlist outfit is inspired by a movie I watched last week: "The Wolf Of Wall Street". If you have not watched it, don't worry I won't spoil it for you. The three hour long movie is quite an emotional rollercoaster for me. I spent the last seven years working for two major investment banks, and having recently left that environment I wondered if Martin Scorsese's message was about choices in life. When "Kimi" took out an advance / loan to pay for her child's living, that fleeting moment when that FBI agent was on the subway, looking around at the elderly folks across him. What was on his mind? What is happiness, what constitutes greed? Look beyond the gratuitous nudity and glamorisation of drugs in the movie, what message lies beneath?
It was a powerful movie and for the past week scenes kept cropping up in my mind (not the sex scenes mind you). The movie was set in the 80s/90s, the guys were filthy rich but oddly none of them had terrible dress sense. I want to bring the character to the current day, with a bit of modern touches. I love the medusa head earrings and horsebit loafers in the movie, but here is my take:


If I am correct, Giorgio Armani outfitted Leonardo DiCaprio throughout the movie. The suits were impeccable, but roomier back in the days. I love a modern fitted suit, not the rocker type of cropped and skin tight suits, but something in between. Avoid black suits, as it limits the possibilities of accessories. In fact, I never go to job interviews in black suits, always navy or grey. Amongst the sea of talented applicants, appearance really counts and you want to stand out (not stick out, nor blend in). The above charcoal grey suit is great, black and brown accessories both will work. My rule of thumb is: black trousers, black shoes only. Always get a wool suit, or wool blend for the summer: it does not crumble easily and gives a beautiful soft sheen. The classic Zegna suit is a safe bet and great investment in my eyes.

Z Zegna wool and mohair suit, from Luisa Via Roma

.
Bankers believe in superstition. Why else is there a bull sculpture on Wall Street? Try entering the trading floor with a bear print sweater and see what will happen to you. I love the horse print silk tie, it is a little 80s, in line with the movie theme, but 2014 is also the lunar year of the horse. Horses represent strength and agility, and red is an auspicious and confident colour for most.

Ralph Lauren Purple Label silk tie, from Selfridges

.
Accessories really maketh the man. A well cut suit should allow about an inch of shirt cuffs to show, and this is not the time for Mickey Mouse cufflinks. Give a little sparkle but not dazzle. Gesture with our hands to drive the point further, and give them something to look at. What you say is important, how you look saying it, is equally so.

Faceted meteorite cufflinks with pave black diamonds, from David Yurman

.
With the charcoal grey suit above, it opens up the possibility of coloured accessories. The black shoes work really well with the suit as per above, but so do a nicely polished pair of dark brown lace-ups. Little details really count, so I choose brown shoes whenever possible. These dark brown classic Oxford shoes comes slightly elongated (not pointy) to give a flattering and updated shape.

John Lobb City II Leather Oxfords, from Mr Porter

.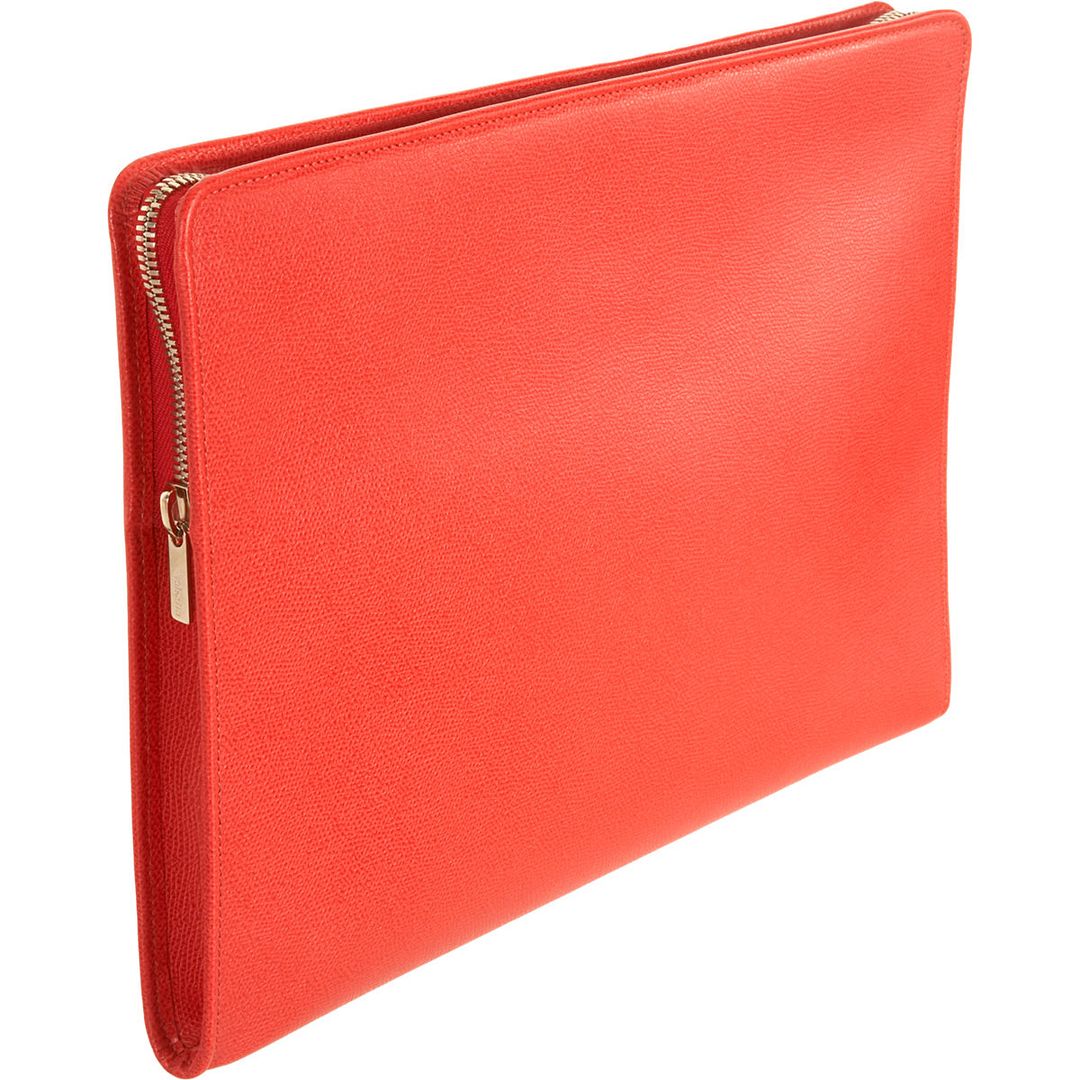 Lastly, have a document holder to keep all your things together. Wallets, keys, phones and other necessities should not bulk up the suit. A traditional briefcase is a little boring, and never a murse or man purse (god forbid). The A4 sized portfolio is sleek and more updated with the times, and as always a little colour goes a long way. Probably a tad loud, but it reeks confidence if one can carry it off. It also nicely matches the tie above.

Valextra zip portfolio, from Barneys

.
Perhaps not quite the Wolf Of Wall Street you cry, but quite the winning armour if I am going into battle mode.