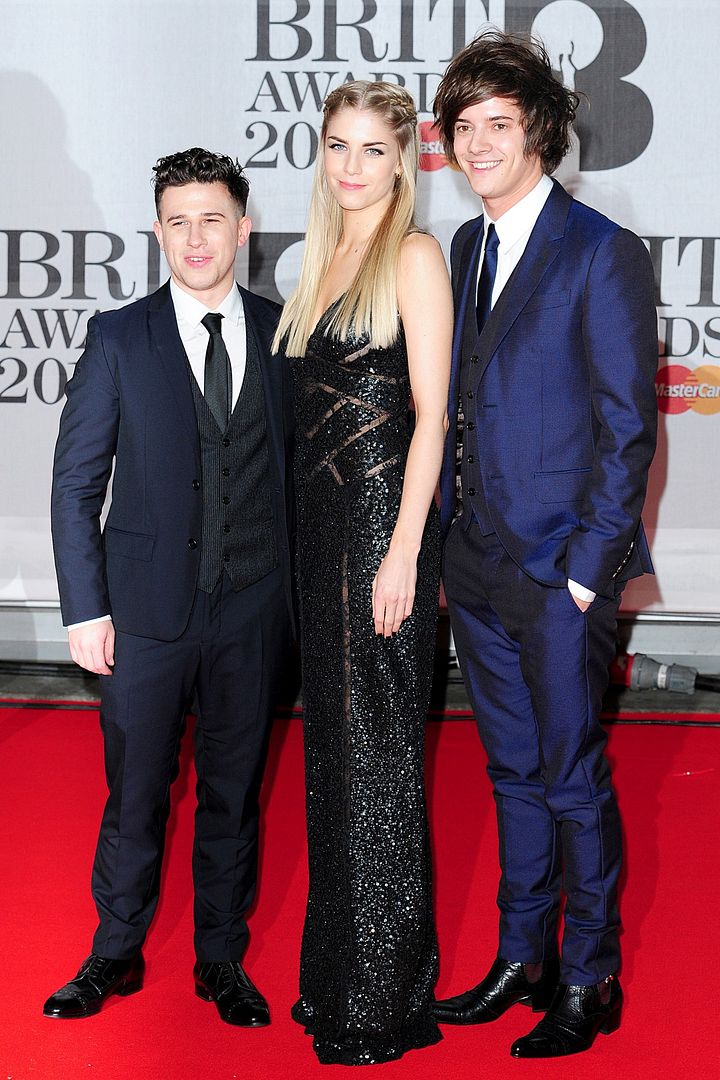 London Grammar / PA, Vogue UK
London Grammar attended The BRIT Awards 2014 at 02 Arena on 19 February 2014 in London, England. The trio consisted of Dan Rothman, Hannah Reid (in Elie Saab) and Dot Major, and Dan wore a pair of Jimmy Choo 'Prescott' lace-up shoes for the event. London Grammar was nominated for "British Breakthrough Act" (award went to 'Bastille').
I love London Grammar. Ever since I heard their debut album which was released last year, their songs accompanied me through many late nights working away. Lead vocalist Hannah Reid's gorgeous soaring vocals has been compared to Annie Lennox, and their atmospheric music to that of Massive Attack. "Strong" is one of my particular favourites, at one point it was even set as my alarm / waking up song on the iPhone. "Wasting My young Years" is of particular resonance, I really kill myself with my pensive song choices sometimes. When a good song speaks to you, you really just sit there and wonder / wander.
"I'm wasting my young years, it doesn't matter. I'm chasing my ideas, it doesn't matter. Maybe we all are."
Really hope to see them perform live someday, but then again I might not be able to contain myself. Gorgeous music, and beautiful shoes from Dan Rothman. The very sleek Jimmy Choo 'Prescott' patent leather shoes work nicely on the red carpet, and would not look out of place at the office too. You can shop the Jimmy Choo 'Prescott' shoes
online from Mr Porter
and
Jimmy Choo
.
+