Jared Leto / Source http://www.iltasanomat.fi | Balmain Spring Summer 2014
Jared Leto was pictured on 7 March 2014 in Helsinki, Finland. Jared Leto and his brother Shannon Leto were in Helsinki for the Finnish music industry awards gala "EMMA GAALA". The Leto brothers were there to present the award for 'Best Band'. At the press conference, Jared Leto wore a white / cream coloured blazer from Balmain Spring Summer 2014, over shiny black trousers. He accessorised with a blue printed scarf and black boots. Gorgeous golden locks from the Oscars still in stunning form.
I love the Balmain jacket with the huge nautical / military embroidery on the cuffs of the sleeves. Jared removed the matching embroidery from the shoulder epaulettes, I guess in part to make it look less costume-y or 'Captain Bird Eye'. Really loving the frayed edges at the bottom of the jacket, great detailing. Good choice to pair it with the leather (or leather-look) trousers to make the look more modern. Love to know the story behind the blue scarf, there appeared to be some scriptures printed on it.
Jared Leto / Source
http://www.iltasanomat.fi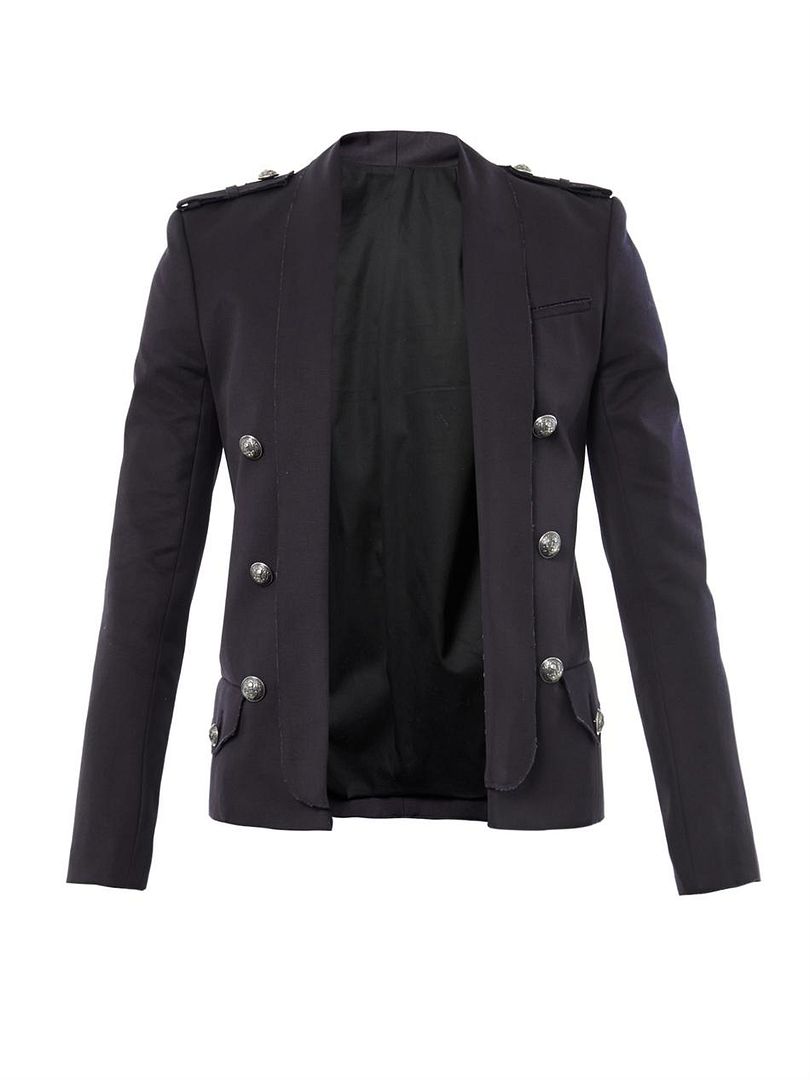 +
+