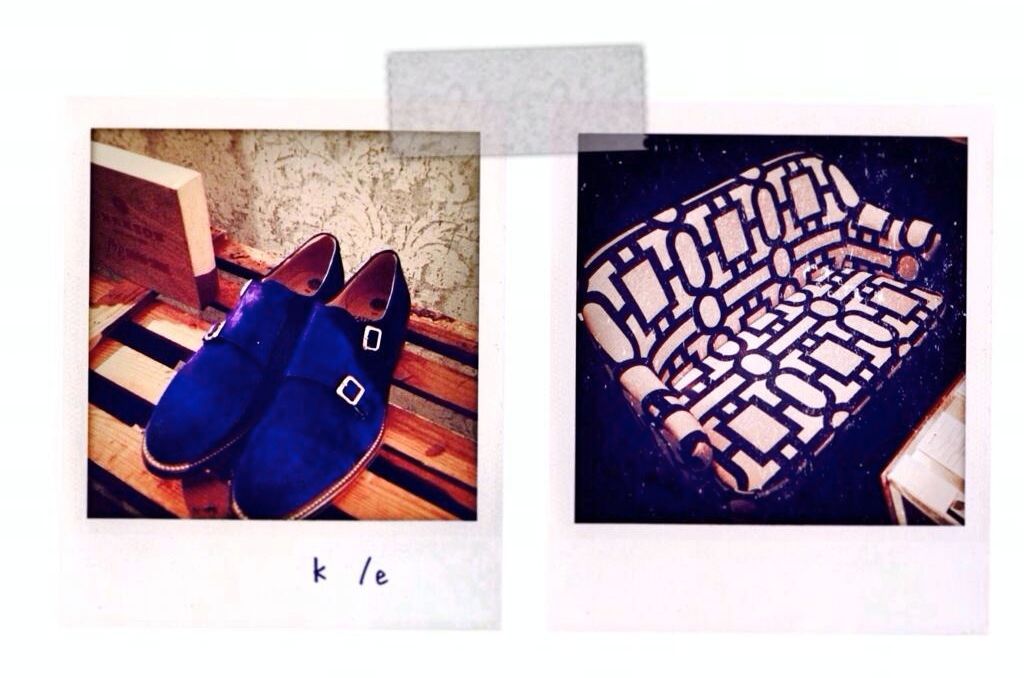 On Wednesday, we headed to Compagnie des Vins Surnaturels at Neal's Yard Covent Garden in London to celebrate the launch of a special collection at Mr Porter. Six London menswear designers have collaborated with British shoe brand Grenson: Agi & Sam, Craig Green, Christopher Raeburn, Matthew Miller, Katie Eary and Sibling have each designed a pair of shoes, made by Grenson. The designers have applied their creative vision to a mix of boots, brogues and loafers. We had the chance to take a closer look at the shoes, to have a feel, to speak to the designers about their inspiration etc. The shoes were all handmade in England, and the finishing were impeccable. My favourite has to be the bright blue suede monkstraps designed by Katie Eary. Wear that with a nice pair of grey distressed denims and simple black sweatshirt, and we have a gorgeous winning outfit.
And since I am forever in the process of furnishing my flat (just two years in the running...), I love that couch with the printed fabric at Compagnie des Vins Surnaturels. I tend to go to events and press days, and start asking people if they are willing to sell me the display furniture. Yes, I might need help.
Here are the six exclusive designs at Mr Porter, click to find out more and to shop online. I also throw in two of my favourite couches at the moment for good measures.
+