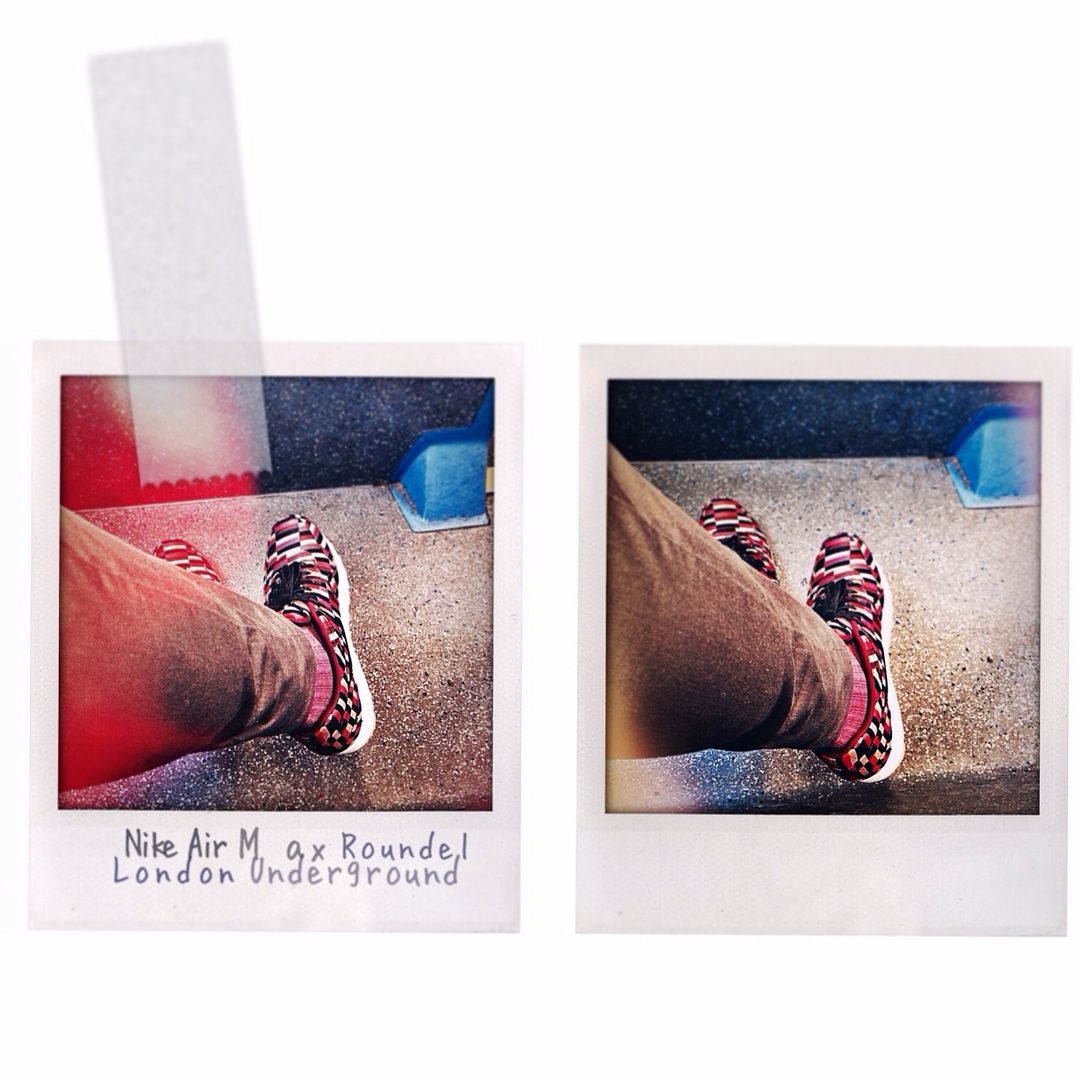 Today marks the 27th anniversary of the Nike Air Max. To commemorate the birthday of the iconic shoe, Nike proclaimed 26 March to be 'Nike Air Max Day'. I know, I was skeptical when I heard it, the terms and hashtags marketing people come up with. But I thought what a better day to give my shoes the first outing. I bought these Nike Air Max x Roundel x London Underground shoes last year when it was released to commemorate 150 years of the London Underground, or Tube for most of us. The shoes were made from the iconic jacquard weave designed by Sir Misha Black, found in the interior of the District Line trains. We complain a lot about our Tube system, the endless engineering works and occasional disruptive Tube strikes. But millions of us use it daily, and it gets us safely from A to B, most of it timely, and that I am grateful.
Interior of District Line train / PickMix
And so I wore my

Nike Air Max x Roundel x London Underground shoes for the first time today, on the birthday of the Nike Air Max. If we don't find reasons to celebrate, there is little meaning to life. So did you Nike Air Max today?