Nolan Funk / Source: Jerod Harris/Getty Images North America | Versace Spring Summer 2014
Nolan Funk attended the Vanity Fair Campaign Hollywood Kick Off at Sadie Kitchen and Lounge on 28 February 2014 in Los Angeles, California. The Canadian actor, who also starred in the
Versace Spring Summer 2014 campaign
, wore a gorgeous black biker jacket from Versace, over a white shirt, black trousers and black shoes.
I love the Versace biker jacket with the gold metallic accents. It is one of those iconic pieces which will withstand the test of time. I always thought that with such an iconic piece, you don't need much else to complicate the look. Sadly, I found Nolan's look to be a little lacklustre though. He is a gorgeous young man, but something is missing. Perhaps more styling with the hair, and better fitted trousers. More exciting shoes and buttoning up the white shirt definitely helps.
Has Nolan lost his funk, or am I being harsh?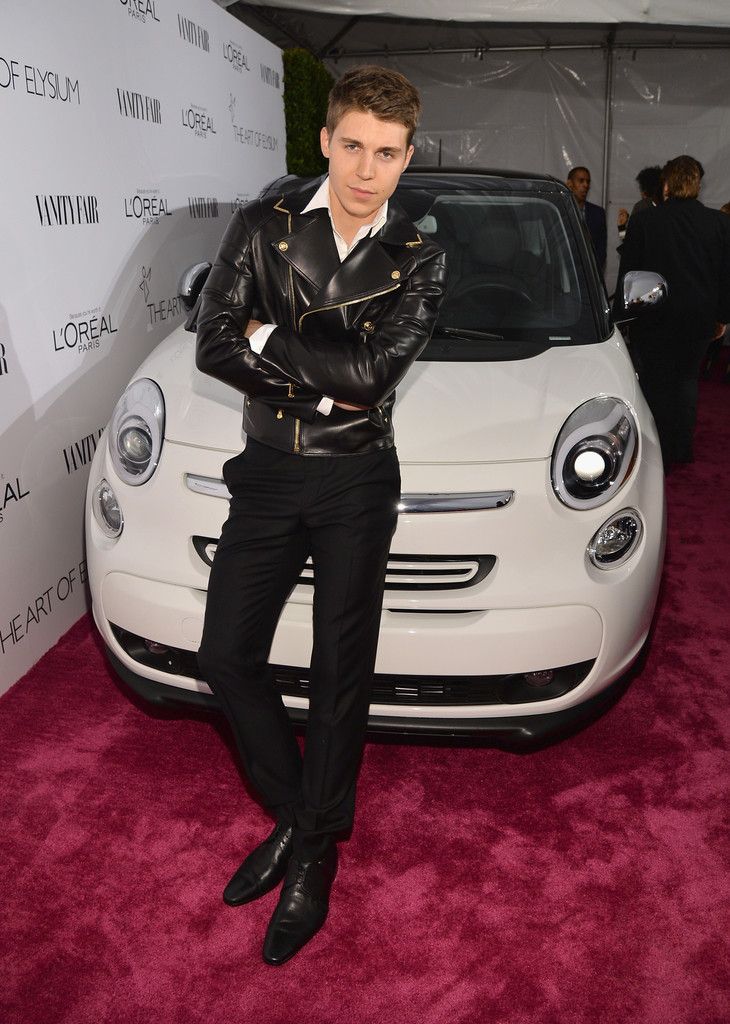 Nolan Funk / Source: Michael Buckner/Getty Images North America
Shop Versace:
+