Mika and Karl Lagerfeld / Source: Pascal Le Segretain/Getty Images Europe
Mika and Karl Lagerfeld attended the Rose Ball 2014 in aid of the Princess Grace Foundation at Sporting Monte-Carlo on 29 March 2014 in Monte-Carlo, Monaco. Mika wore a red suit for the red carpet photocall, and accessorised with a matching velvet bow tie and tasselled loafers.
Mika / Source: PLS Pool/Getty Images Europe
Mika then changed into another red suit for his performance, and he was pictured in a pair of spiked sneakers, which I believe is the Christian Louboutin 'Louis Gomme/Spikes'. I love pairing sneakers with suits, absolutely loving what Mika did there. He totally had the audience captivated, including Charlotte Casiraghi right at the front.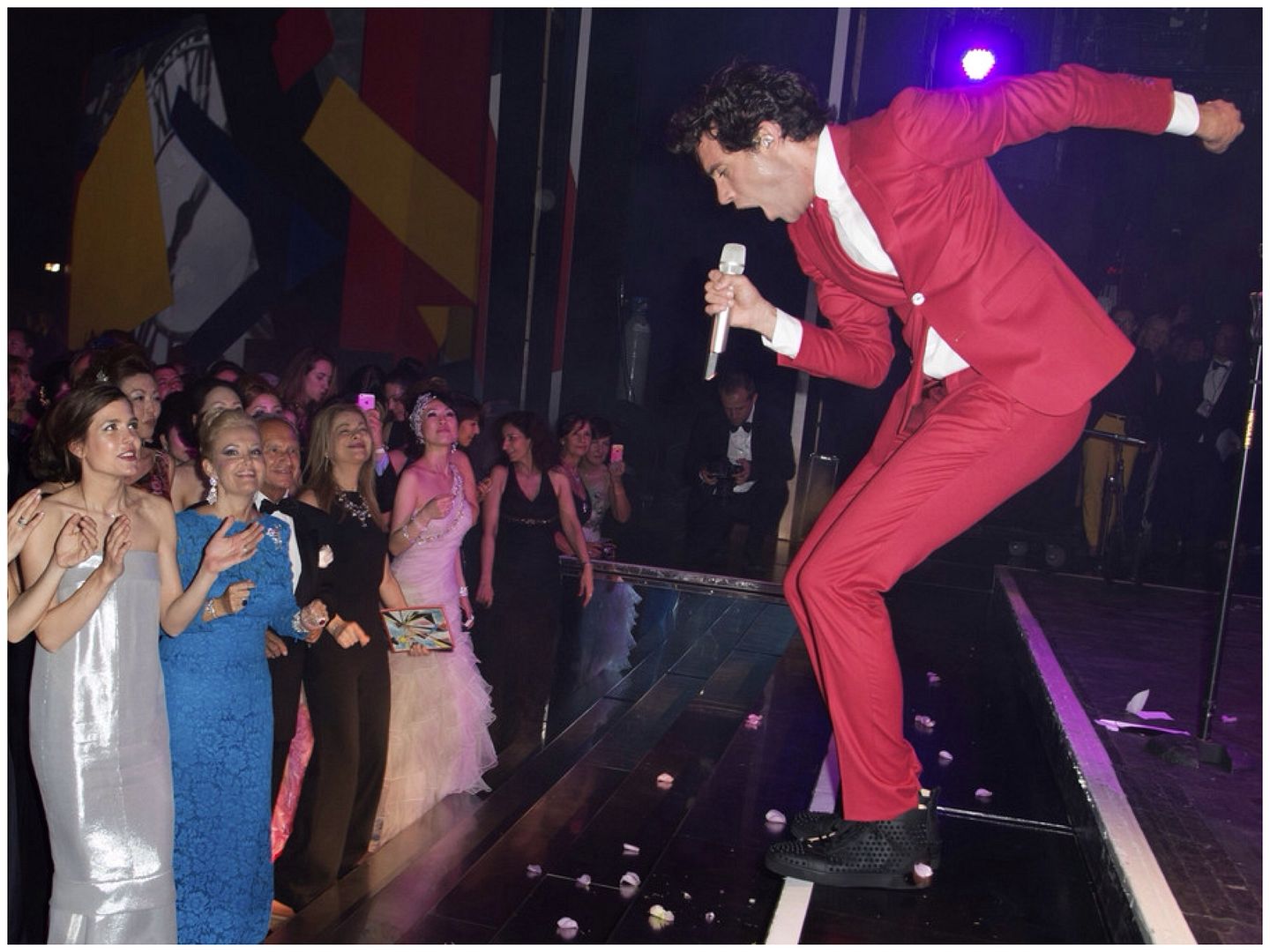 Mika / Source: PLS Pool/Getty Images Europe
One of my humble ambition in life is to raid Mika's shoe closet and go crazy hugging all his Christian Louboutin shoes. *Ahem* I do not have an unhealthy shoe fetish, just obsessed about Mika and his shoes.
The spiked sneakers are such a classic at Christian Louboutin, it gets reinterpreted in variations each season. Here is my brown suede sneakers with matching gunmetal spikes, which I treated myself to for last year's birthday. I feel that much closer to Mika now (#ShitBloggersSay).
+