Lewis Hamilton / Source: Karwai Tang/Getty Images Europe
Lewis Hamilton attended the One For The Boys Charity Ball hosted by Samuel L. Jackson during London Collections: Men Spring Summer 2015 on 15 June 2014. Lewis Hamilton wore a white 'Evis' shirt which featured a black paint brush stroke print from
Hugo Boss
.
I LOVE LOVE LOVE this shirt. I love clothes and accessories with that paint brushed / splattered effect. Yes, you might say one can easily achieve that with a little DIY, but that feeling is rarely the same. Love the artisanal approach, and that perfectly formed collar on the white shirt. The buttoned up shirt with the red trousers just looked sublime. I have to admit,
I thought the shirt was from Dior Homme Pre Spring Summer 2014, a collection inspired by Jackson Pollock
. Oh I am so tempted to get the shirt now...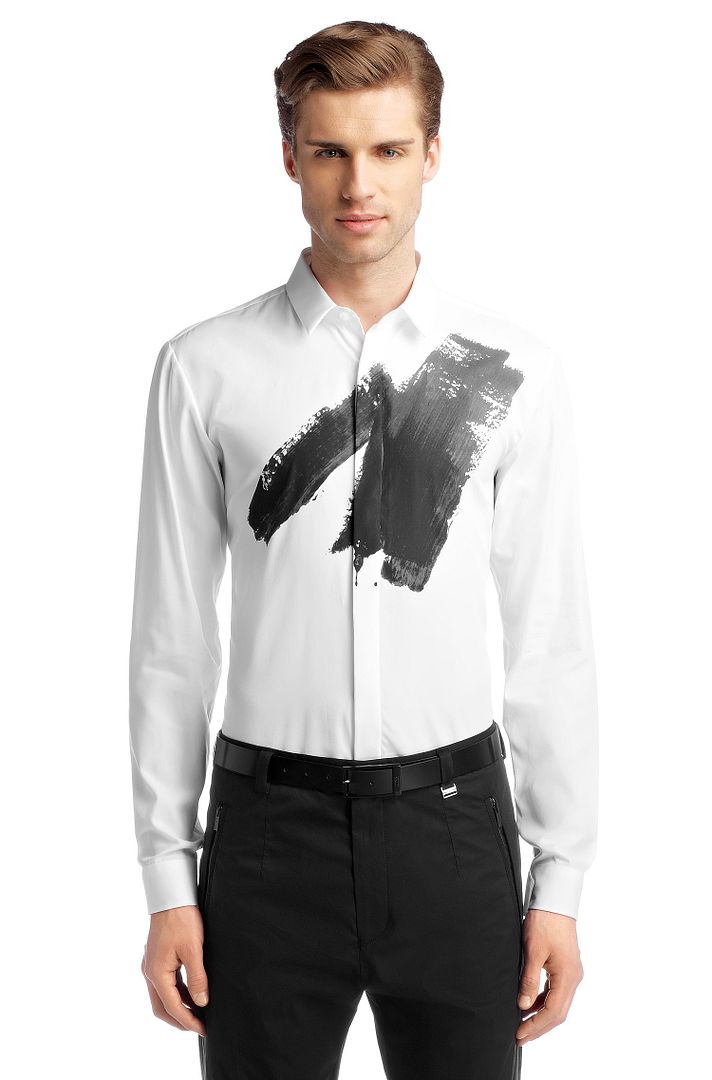 A little about the charity
: One For The Boys was created by Sofia Davis as a tribute to a friend's brother who lost the battle to Cancer. Sofia realised that checking for early signs and getting tested means those losses don't have to happen. Cancer doesn't discriminate. Old, young, healthy, unhealthy, rich or poor. One For The Boys want to remove the myths and change the male mindset on prioritising their health. Educate men through campaigning, knowing what to look for and seek help when in doubt as early detection will help save lives. You can
find out more from http://www.onefortheboys.com
.