Professor Green and Millie Mackintosh / Source: Ian Gavan/Getty Images Europe
Professor Green and Millie Mackintosh attended the Walkers 'Do Us A Flavour' launch party at Paramount, Centre Point on 28th July 2014 in London, England. Professor Green wore a black t-shirt from Givenchy, with what appeared to be the print of the Statue Of Liberty. If I recall correctly, the t-shirt was released around Spring 2013. Rather abstract and perhaps with an underlying message, if anyone knows the story behind this print used for the Givenchy t-shirt, please let me know.
A rather casual outfit from Professor Green, but I do like the slick back combed hair contrasting the dark gothic vibe from the t-shirt.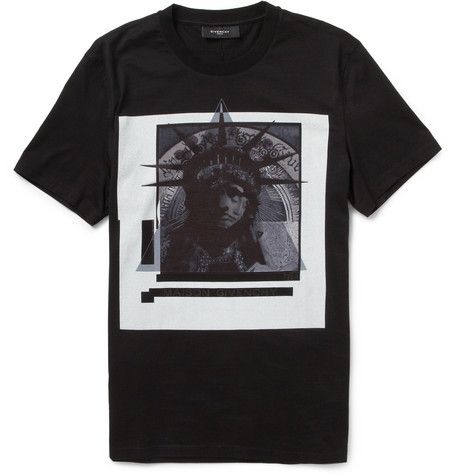 Givenchy "Liberty" t-shirt
Shop Givenchy online from Luisa Via Roma: