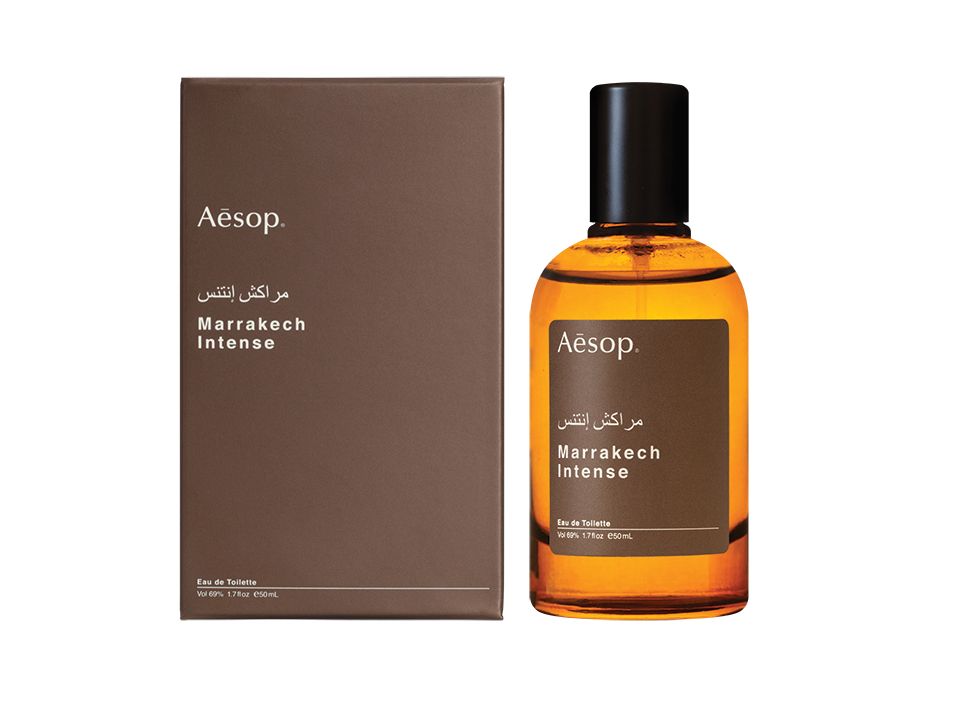 Today sees the launch of Aesop's Marrakech Intense, a raw and unorthodox fragrance for men and women. The fragrance features a woody oriental blend balanced by fresh floral top and heart notes, with a hint of the animalistic. Created in collaboration with perfumer Barnabé Fillion, it is an evolution of the brand's first fragrance, Marrakech, launched in 2005.


Barnabé Fillion
Marrakech Intense is the first perfume that Barnabé Fillion developed with Aesop. The French perfume designer whose studies of botany, phytotherapy, and his first mix of home-made remedies and drinks, imbued him with the desire of mixing smells. Coming from an aesthetic background, his passion is to create projects with scents able to translate very specific memories. Barnabé Fillion regularly collaborates with a number of niche perfume houses (Le Labo) as well as fashion brands (Paul Smith, Von Sono), art projects (Art Basel Miami, Art Paris) and magazines on fragrances, often focusing on natural ingredients and travel inspirations.
We had the pleasure of meeting Barnabé Fillion at the fragrance preview, where he discussed more about the project with Aesop. What's Barnabé Fillion wearing? He wears a purple and lilac shirt from Paul Smith, with a layer of Aesop Marrakech Intense.
Aesop Covent Garden
Barnabé Fillion reinterpreted the existing Aesop Marrakech scent from 2005, and this latest formulation builds on existing foundations to offer a discreet and sophisticated reinterpretation of the original blend's unique elements. The city of Marrakech remained a primary inspiration: the evocative aromas of spices used in traditional dishes, intense colours characteristic of its souks and surrounding desert, warm hospitality integral to Moroccan traditions.
The fragrance felt very deep, strong and powdery, definitely one for the autumnal / winter months for me. Aesop Marrakech Intense launches on 2nd September 2014.
Shop Aesop Marrakech: