Charlotte Dellal and Mark Ronson / Daily Mail | Givenchy Spring Summer 2011
Charlotte Dellal and Mark Ronson were pictured at the
Harrods Shoe Heaven
Launch Party on 16th September 2014 in London. Both Charlotte Dellal and Mark Ronson decided to turn up in coordinated leopard print outfits, and the latter, who also served as DJ for the evening, even went one step further and wore matching shoes. Not entirely sure where Mark Ronson's jacket was from, but if I am to hazard a guess, Givenchy Spring 2011? I don't think many could pull off this rather extraordinary look, but the impeccable fit and excellent grooming certainly worked in his favour. Mark Ronson took a calculated risk and it certainly paid off handsomely. Love the whole look, right down to those gorgeous Christian Louboutin 'New Orleans' black and leopard laced shoes.
Dominic Cooper / Daily Mail
Dominic Cooper was also in attendance, and opted for a smart casual look. Love his outfit in varying shades of blue / navy, which he then contrasted with a pair of Christian Louboutin 'Rantinos' burgundy suede sneakers. Two wildly different looks but both with great shoe games.
If you are in London, do pop by the mammoth
Harrods Shoe Heaven
on the fifth floor of the legendary departmental store. With some 42,000 square feet of retail space set aside for shoes, shoes and more shoes, you might need a bigger bank balance and a map to navigate through.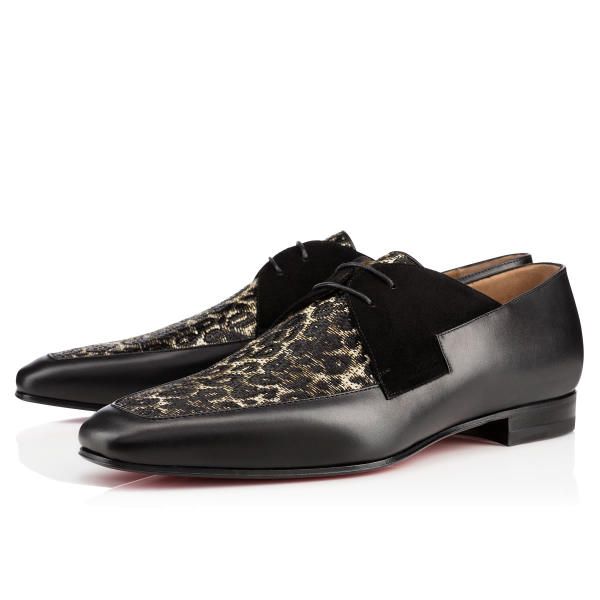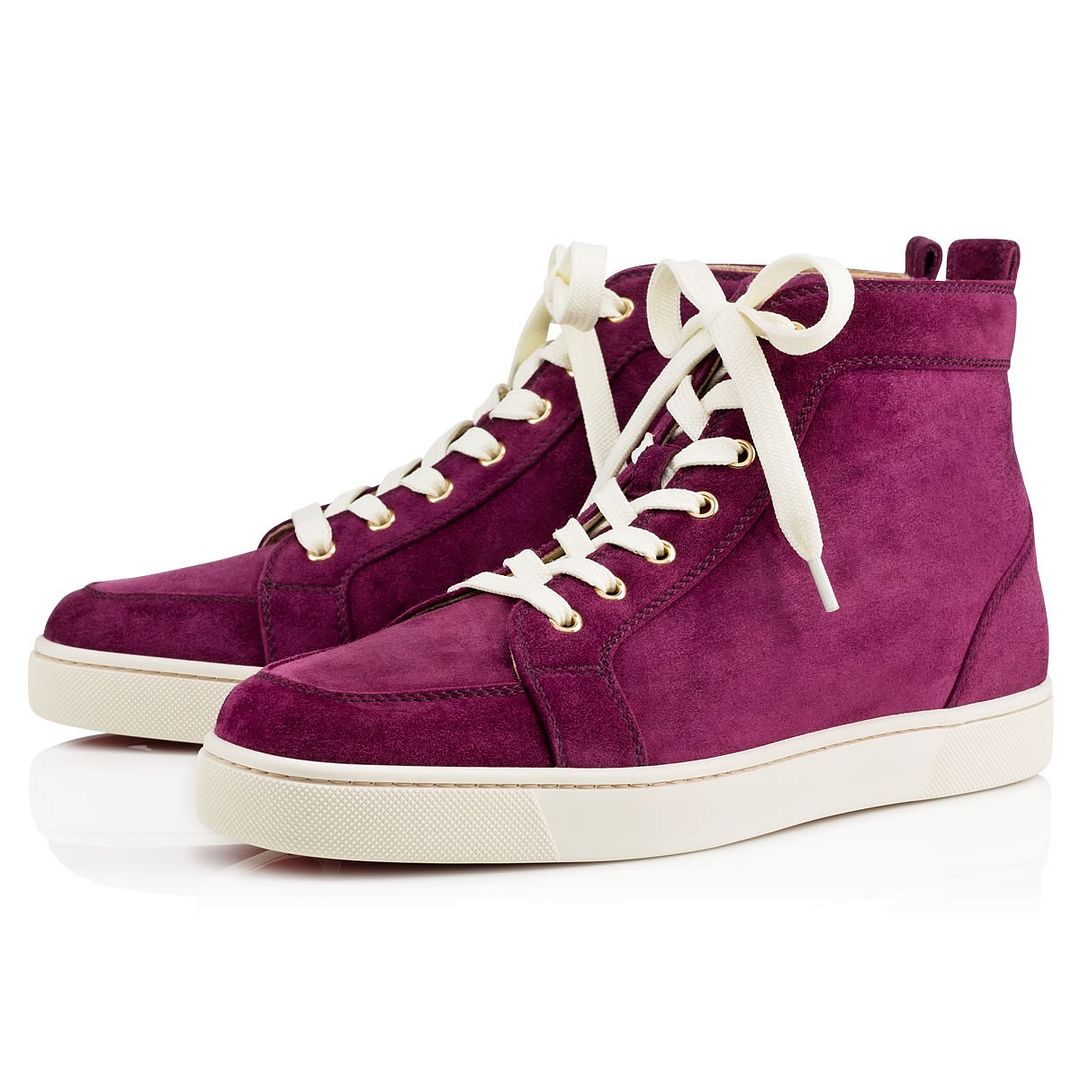 Christian Louboutin 'New Orleans' flats and 'Rantinos' sneakers
Shop Christian Louboutin online from MATCHESFASHION.COM: