Nevermore /

P.
 Frapin
 et
 Cie
Two weeks ago, we were introduced to 'Nevermore', the latest fragrance from P.
 Frapin
 et
 Cie.
If you know your cognacs
(which I admit I don't), then Frapin would not be an unfamiliar name to you. The
 Frapin
 family
 has
 been
 established
 on
 the
 Château
 de
 Fontpinot
 estate,
 at
 the
 heart
 of
 the
 Grande
 Champagne
 region in France
 since
 1270. Cognacs
 and
 fragrances
 perhaps appear to be two businesses at odds, but both are quite the
 epitome
 of
 French
 cultural
 sophistication.

'Nevermore' pays tribute to Edgar Allan Poe, and the scent was inspired by 'The Raven', one of the poet's tale of love and loss:
"Ah, distinctly I remember it was in the bleak December, and each separate dying ember wrought its ghost upon the floor. Eagerly I wished the morrow; vainly I had sought to borrow from my books surcease of sorrow, sorrow for the lost Lenore, for the rare and radiant maiden whom the angels name Lenore - Nameless here for evermore."
So how does one create a scent to encapsulate all the emotions of a Lenore lost? There are hints of the ink-like saffron which is a nod to the poet, and dusts of nutmeg being a reminder of things and people we lose, a bittersweet feeling that life ends and nevermore. With the mysterious tale of love and loss, wintry roses form the heart of the fragrance.
David Frossard, Creative Director for Frapin
David Frossard, Creative Director for Frapin, explained that they wanted to do a masculine and modern rose scent. As with all of their previous fragrances, 'Nevermore' is also meant to be unisex. A notion which I completely agree, as I find it odd for fragrances to be marketed as 'for him' or 'for her'. Wear Chanel No.5, perhaps the most feminine of fragrances, if it pleases you and reminds you of someone. I often wear home sprays, what does it even say? (Marc Jacobs Basil and Cire Trudon Ernesto, but I do draw the line at Glade...)
'Nevermore' is a rather conceptual fragrance of love, longing and despair. A little like smelling an empty glass of wine at the end of the party. For this to be a rose scent, it did not feel floral to me. It left a light lingering of sweet smokiness. I could be buying into the whole marketing spill, but what is this world without the story tellers? For those who like their niche fragrances, you can
find 'Nevermore' and the other Frapin fragrances at Bloom Perfumery
.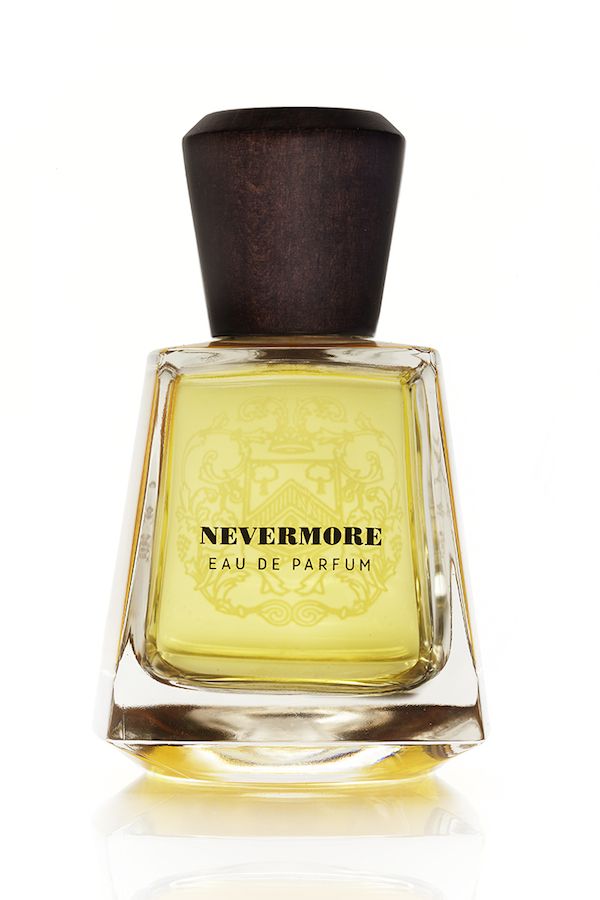 Nevermore by Frapin.

Head:

Black pepper, Nutmeg, Floralozone aldehydes.

Heart:

Rose oxide, Rose de Mai, Rose Damascena, Bonded wine.

Base:

Saffron, Atlas cedar, Amber wood