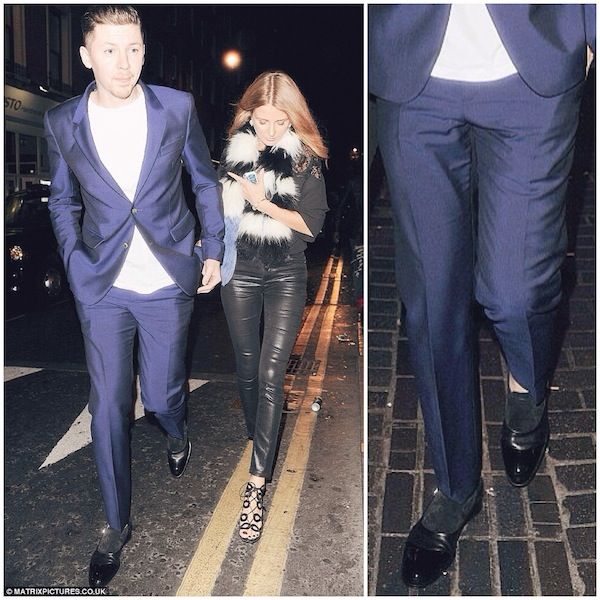 Professor Green and Millie Mackintosh / Daily Mail
Professor Green and Millie Mackintosh were pictured on 17th September 2014 in London. The very dapper British rapper wore a navy / blue suit over a white t-shirt, and accessorised with a pair of Mr Hare 'King Coles' monk strap shoes.
Love the shiny blue suit, even more so the gorgeous smooth, reverse calf and patent leather monk strap shoes, which he chose to wore sock-less. In the words of the venerable Mr Hare: This is a single monk strap strictly for evening wear. The brandisher of these exquisite examples of male shoe finery will probably be hogging all the paps. These are Fxxxxxg Awesome !!
He said it! You can
shop the Mr Hare shoes online from MATCHESFASHION.COM
and
mrhare.com
: