Benedict Cumberbatch wears Casely-Hayford Fall Winter 2014 for TIME Magazine Genius Issue. Love the maroon jacket against the magazine's signature red border, gorgeous cover. Saw the movie on Wednesday, and it is difficult not to fall in love with this man.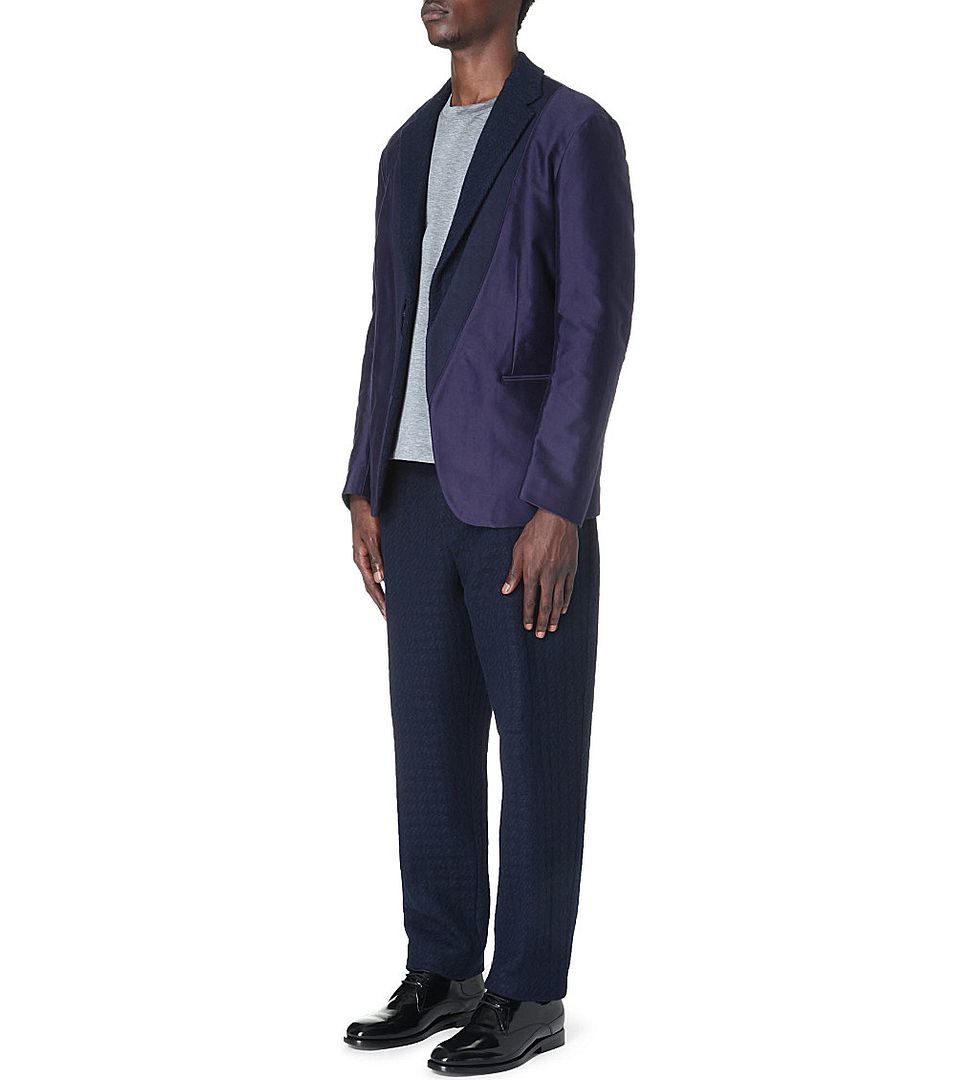 Casely-Hayford's innovative design technique is showcased on the label's Langley jacket. Alluding to a layered look, this superbly slick piece offers the label's modern craft. The jacket is punctuated with notch lapels, while a knitted insert supplies casual cardigan styling. Reflecting the duality between sportswear and tailoring, the jacket is an icon of luxury for the contemporary gent. You can
shop the jacket online from Selfridges.com
.
Alan Turing / Christopher Malcolm: Sometimes it is the people no one imagines anything of who do the things that no one can imagine.