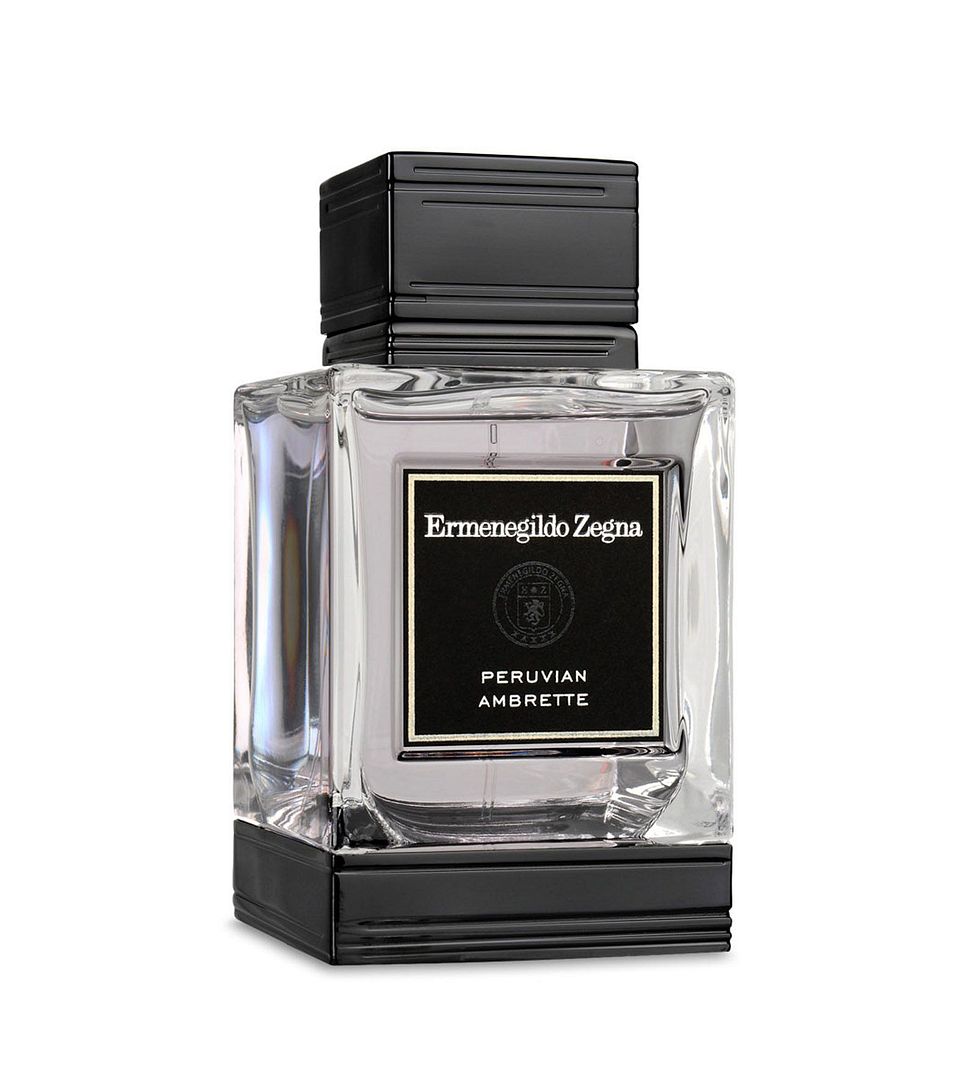 Ermenegildo Zegna Peruvian Ambrette
Ermenegildo Zegna Parfums introduces Peruvian Ambrette to the exclusive Essenze Collection. Like the original fine fragrances of the Collection, Peruvian Ambrette is its own expression of one signature raw material with its own unique provenance. The signature raw material, ambrette, comes from a very small yield of tiny seeds and a multi-step process, making it one of perfumery's most expensive and rarest ingredients. Derived from the San Martín region of Peru's Amazonian rainforest, the seed produces a fragrant essential oil, a sweet rich musk with nutty undertones, which is considered the only natural non-animal musk ingredient in the fragrance industry.
Native to India, ambrette is cultivated in the tropical regions of Asia, Africa and South America. Egyptians used the seeds as breath fresheners and emulsified them with milk to create a soothing skin tonic. In some Asian countries, the aroma was believed to bring about peace at home.
The other six scents from Ermenegildo Zegna Essenze Collection: Italian Bergamot, Sicilian Mandarin, Javanese Patchouli, Indonesian Oud, Florentine Iris, Haitian Vetiver.
The common thread that unites all scents of the Essenze Collection, the seventh fragrance of the Essenze Collection, Peruvian Ambrette's construction is distinctively paired with exclusively grown Zegna bergamot from Calabria, Italy.
Head: Citrus sparkle of mandarin oil, Zegna bergamot, black pepper
Heart: elegant orris, sweet and deep ambrette
Base: Exotic suede accord, sophisticated musks, warmth of guaiae wood.
My verdict: I've worn this fragrance for the past few days, and I genuinely like it (i.e. this is staying on my shelf). I tried many scents over the years, but not really encountered anything similar. I think this is down to the rare and expensive ambrette, which of course is the star of the show, and not readily available in other fine fragrances. The scent is rather addictive, I find myself nosing it time and again (good or bad??). It gives a very clean and fresh after feeling. Not entirely overpowering like some bergamot based scents can be, I do wish the concentration is stronger so the fragrance can linger more. But with all things I like them to go big or go home, if you like your scent with just that sensual touch, you might like this.