Luke Evans / WalesOnline.co.uk
Luke Evans attended the screening of The Hobbit: The Battle of the Five Armies on 14th December 2014 at The Maxime Cinema in Blackwood, Wales. Luke Evans wore a green double breasted boiled wool coat from Atelier Scotch, over a blue Peter Scott wool sweater.
Luke Evans / WalesOnline.co.uk
The Welsh actor made a triumphant return back to his hometown for the movie's screening. Love the warm and fuzzy military green coat, which he wore over an equally toasty blue sweater. Would have love a little pin / accessory on the coat lapel as per below lookbook picture, but Luke Evans looked happy in the photos above, I guess that is all that matters. Do you like Luke Evans's look at the screening?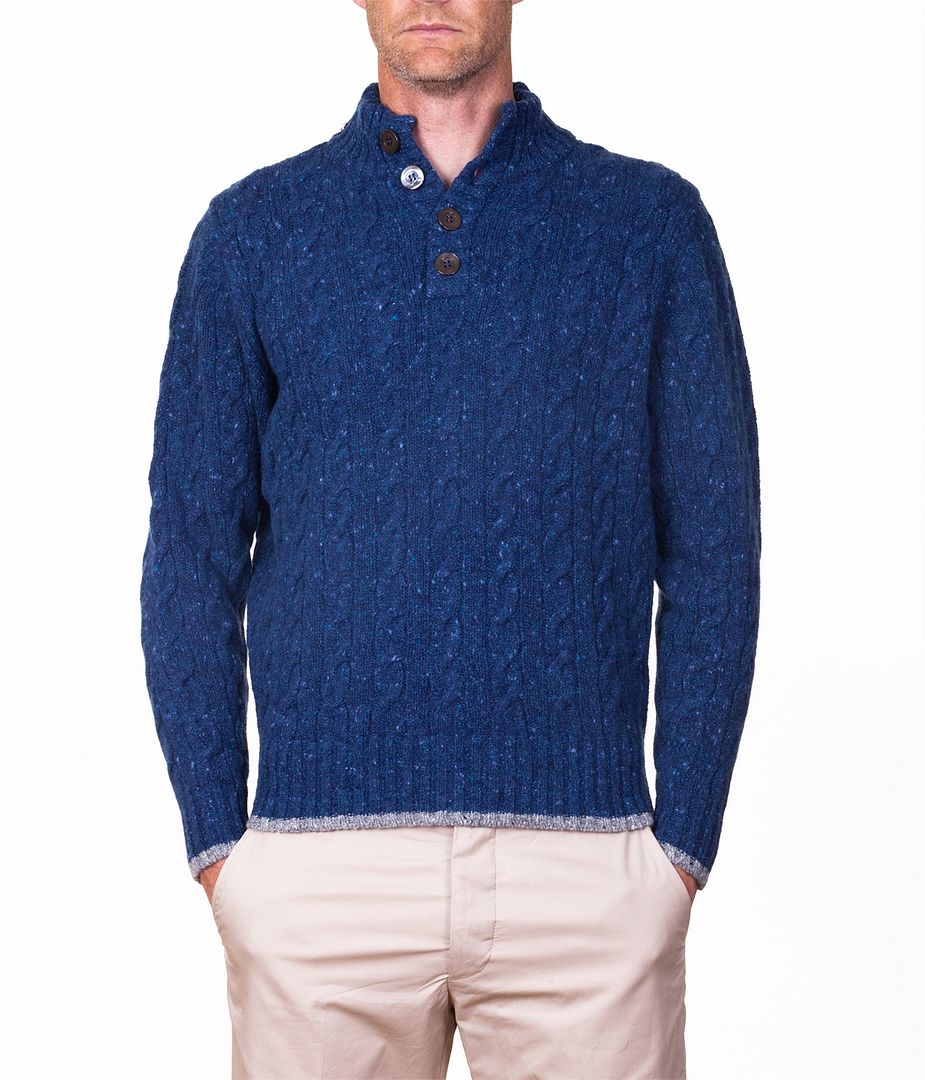 Atelier Scotch coat / Peter Scott sweater
Shop Atelier Scotch and Peter Scott online: